Save the date! Driving the Human: Seven Prototypes for Eco-social Renewal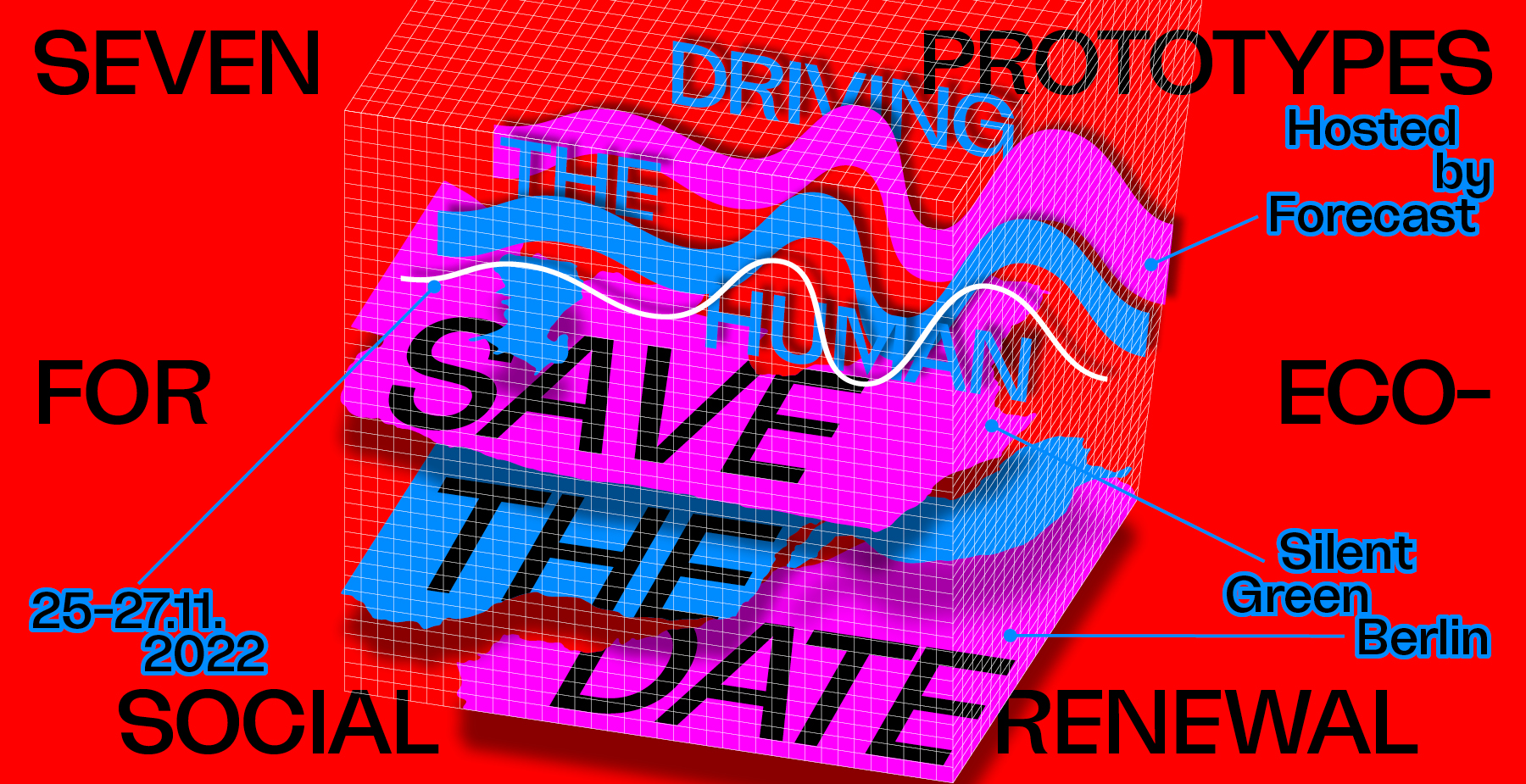 November 25-27, 2022 at silent green, Berlin
From November 25-27, 2022, Driving the Human hosts a three-day festival marking the culmination of three years of collaboration, research and experimentation connecting disciplines between sciences and the arts. At the center of the festival are seven tangible prototypes that respond to our current planetary moment, enabling new ways of envisioning and inhabiting the world.
The Seven Prototypes for Eco-social Renewal propose new ways to engage with each other and with what surrounds us, at the surface of the planet and beyond. They explore ways in which AI could mitigate instead of accelerating climate change; immerse us in new forms of making community through vernacular agricultural knowledge; employ fiction as an imagination tool for new forms of multispecies conviviality; or create embodied connections as a tool to understand and change human impact in endangered territories.
The seven prototypes include:
Do AIs Dream of Climate Chaos
The Backpack of Wings: Modern Mythology
Human-Bacteria Interfaces
Monsters and Ghosts of the Far North: Towards an Inclusive Cartography
Sedekah Benih
Trons'r'us
Virtual Sanctuary for Fertilizing Mourning
Brought together as physical experiences with a strong individual and collective impact, the seven prototypes form the core of the Driving the Human festival, from November 25-27, 2022. The festival will also bring together an extended community of participants, experts, and the larger audience that has been at the core of Driving the Human. A vibrant program of activities, workshops, discussions and performances will allow visitors to explore, engage and participate in the festival. 
We look forward to welcoming you November 25–27, 2022, at silent green in Berlin for the Driving the Human Festival!
The full programme and list of participants will be announced soon. Sign up for the Driving the Human newsletter to receive the latest news in your inbox.