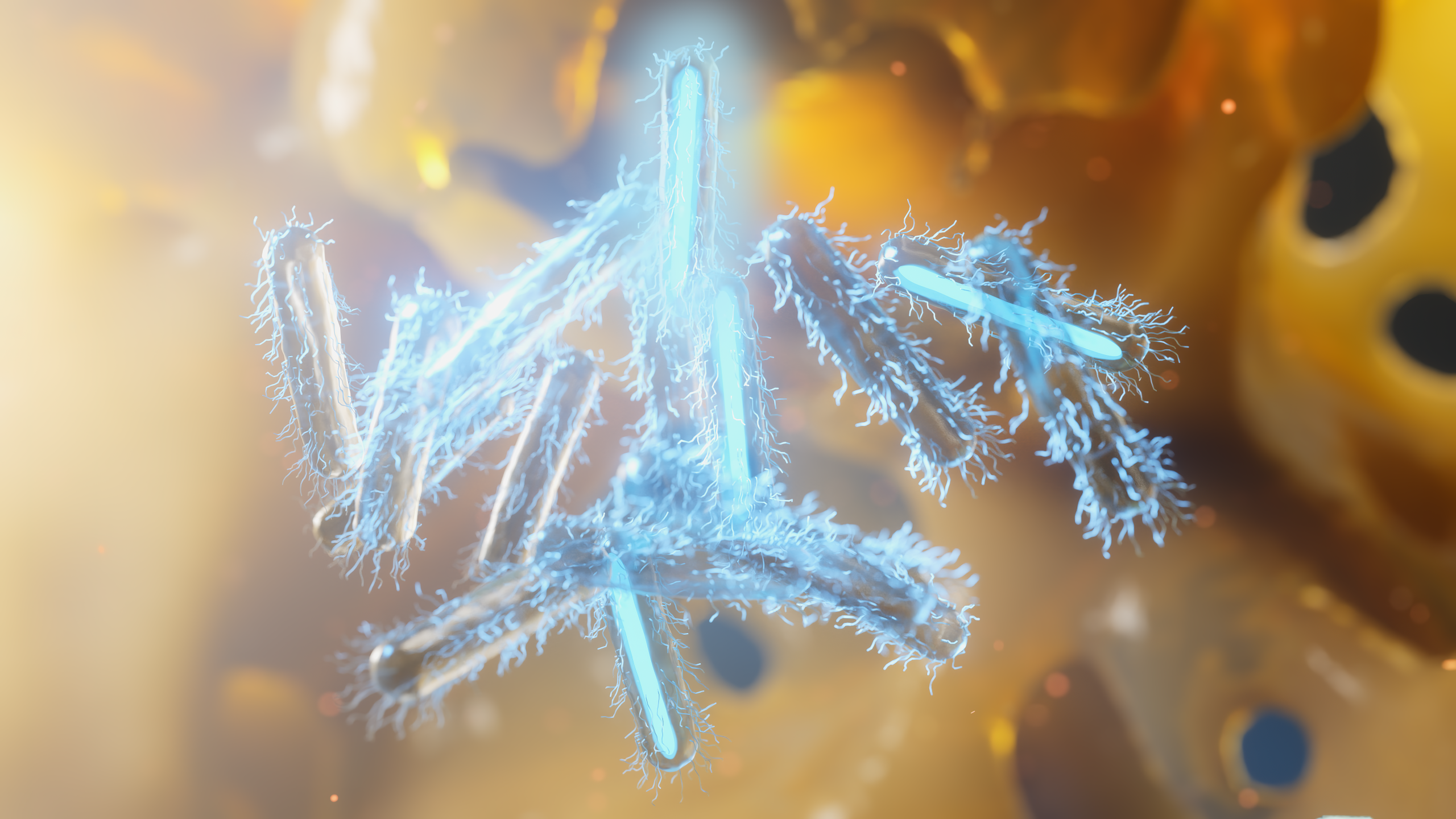 Human-Bacteria Interfaces: An exploration of the present and future of human-microbial ecosystems
Anne-Sofie Belling, Bea Delgado Corrales, Romy Kaiser and Paula Nerlich
What could future interactions with our microbial world look like? How can collaborations with microbes become part of our technological future?
The Human-Bacteria Interfaces concept explores new relationships with microbes through science-based speculative prototypes. Similar to other species and matter on Earth, microbes can respond to signals and stimuli from their surroundings.
A core element of this concept is examining the potential of designing microbes to become living sensors that can respond through light to stimuli based on their genetic design. By designing new interactions with microbes, care and concern for other non-human living beings becomes a conscious part of our everyday experience. At the heart of this concept is a narrative that explores a biophilic turn within the generative genre of design: what if we could design in partnership with the non-human living world (with organisms such as microbes) rather than relying solely on the industrial extraction of matter to create the increasingly complex world that surrounds us? How could new relations with microbes build our future homes?
The Human-Bacteria Interfaces installation leads the visitor through a spatial timeline of the real and speculative worlds in which the project lives: from the genetically-designed microbes in the laboratories of today to elaborate visions of future human-bacteria relations. The main part of the physical installation is the Ambient Living Intelligence, a speculative prototype of how a human-microbial interface could be integrated into a future built environment. It uses textile and microbial communities that dwell encased in glass vessels to create a living sensor that glows upon detecting touch.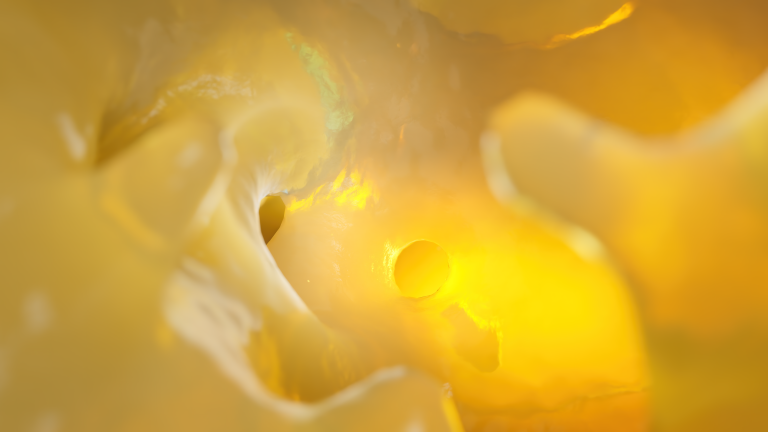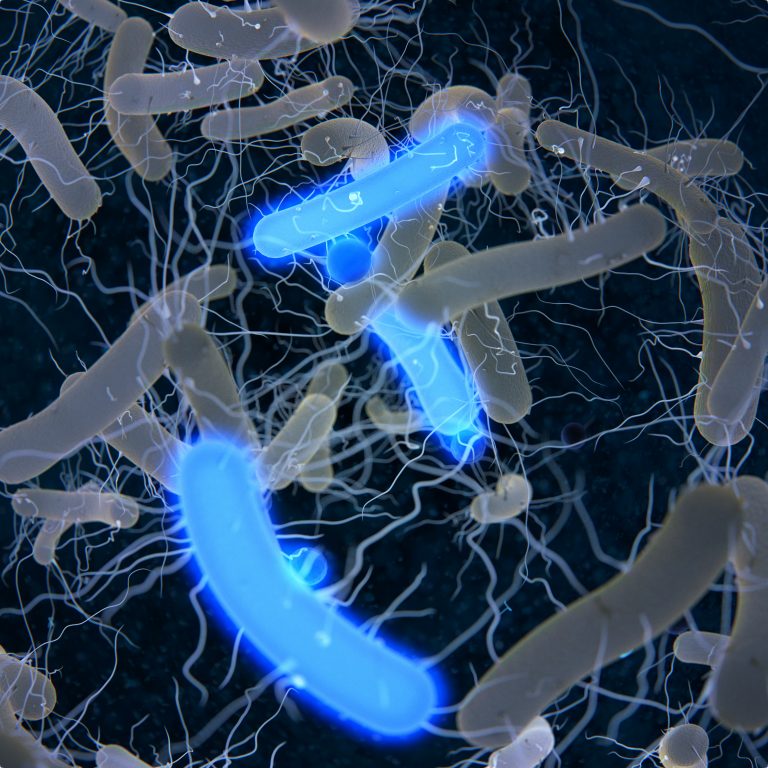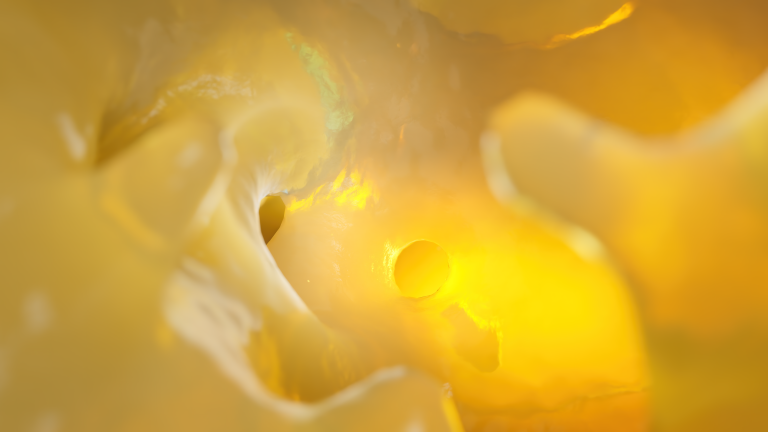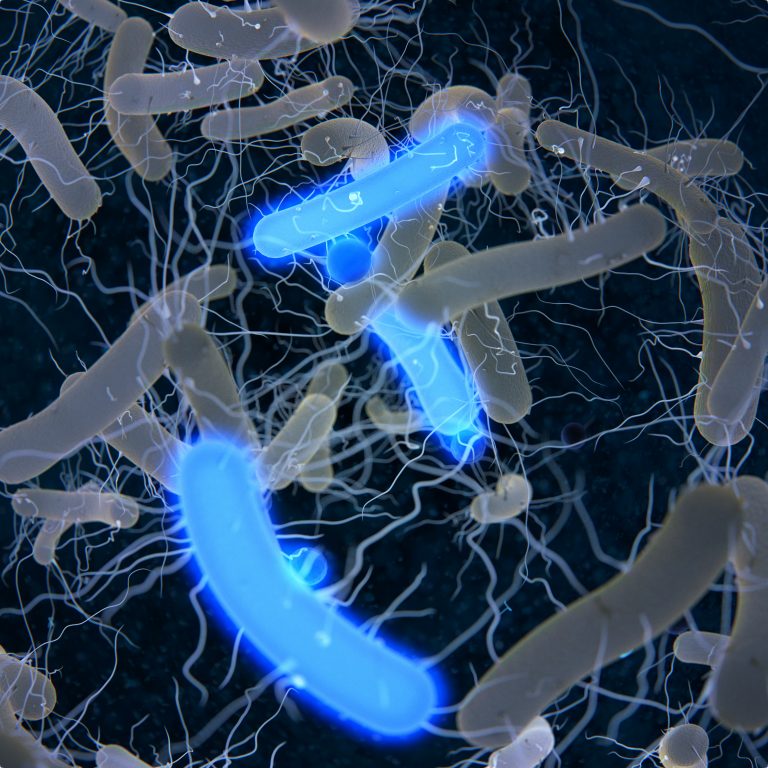 The team behind Human-Bacteria Interfaces is a multidisciplinary group of explorers from the Hub for Biotechnology in the Built Environment (HBBE), Newcastle UK.
Anne-Sofie Belling is a designer/technologist who interrogates design futures through practice-based and speculative design research. Her research often focuses on extending human somatic relations and experiences with other-than-humans through emerging technology interventions. She is currently studying a PhD at the HBBE, where she is examining the more-than-human relations of transplanetary imaginaries and off-Earth habitats through practice-based design research.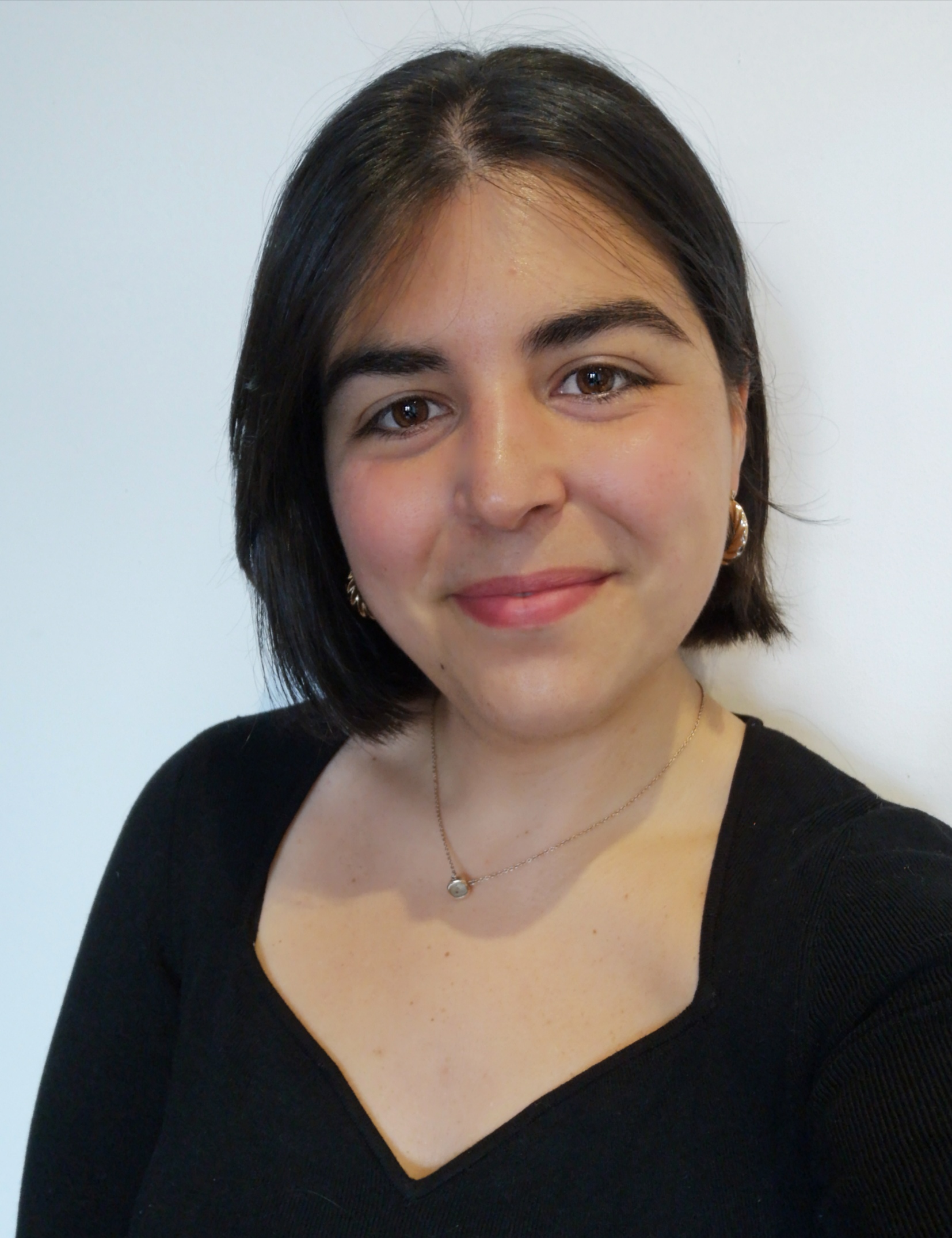 Bea Delgado Corrales is an environmental microbiologist interested in finding new microbial species through bioinformatics and new DNA sequencing technologies and she is now focused on characterizing the built environment microbiome. During her PhD at the HBBE, she wants to explore the possibility of using the microbial distribution in our homes to promote a healthier environment through building design and other strategies.
Romy Kaiser is a designer with focus on biomaterials, smart textiles and future textile thinking. As a "designer with hands, scientist in mind, activist by heart" she aims to change our mindset as well as current systems towards a more sustainable living using textiles and materiality as a tool. Currently Romy holds a PhD position at the HBBE. Her project Textile Hosting investigates the scaffolding potential of textiles for living media, like mycelium or bacteria, for bio assembly and construction purposes.
(photo: Daniela Ferro)
Paula Nerlich is a designer and explorer. With her material research she aims to support the elimination of so-called food waste through the creation of circular biomaterials from industrial food production surplus. In her practise as material designer and as co-founder of Circular Home Lab, she initiates discourse around rethinking systems of waste, the food industry and community. Her PhD project The Materiality of Well-being is a practise-led research project, searching how multisensory experiences and interactions of smell and touch, with a focus on the interrelationship of bacteria, smell and textiles for enhanced wellbeing.
(photo: Marielle Samstad)
Credits
Video production / 3D artists
Artem Furenkov, Alexey Belov

Acknowledgments
Hub for Biotechnology in the Built Environment (HBBE), Research England (UKRI), Dr. Martyn Dade Robertson, Dr. Jane Scott and the Living Textiles Research Group, Dr. Angela Sherry, Dr. Joshua Loh, Dr. Jasmine Bird, Aileen Hoenerloh, Matt Crown, Chris G. Pip Miller, Oliver Perry and the Architecture Workshop, Newcastle University