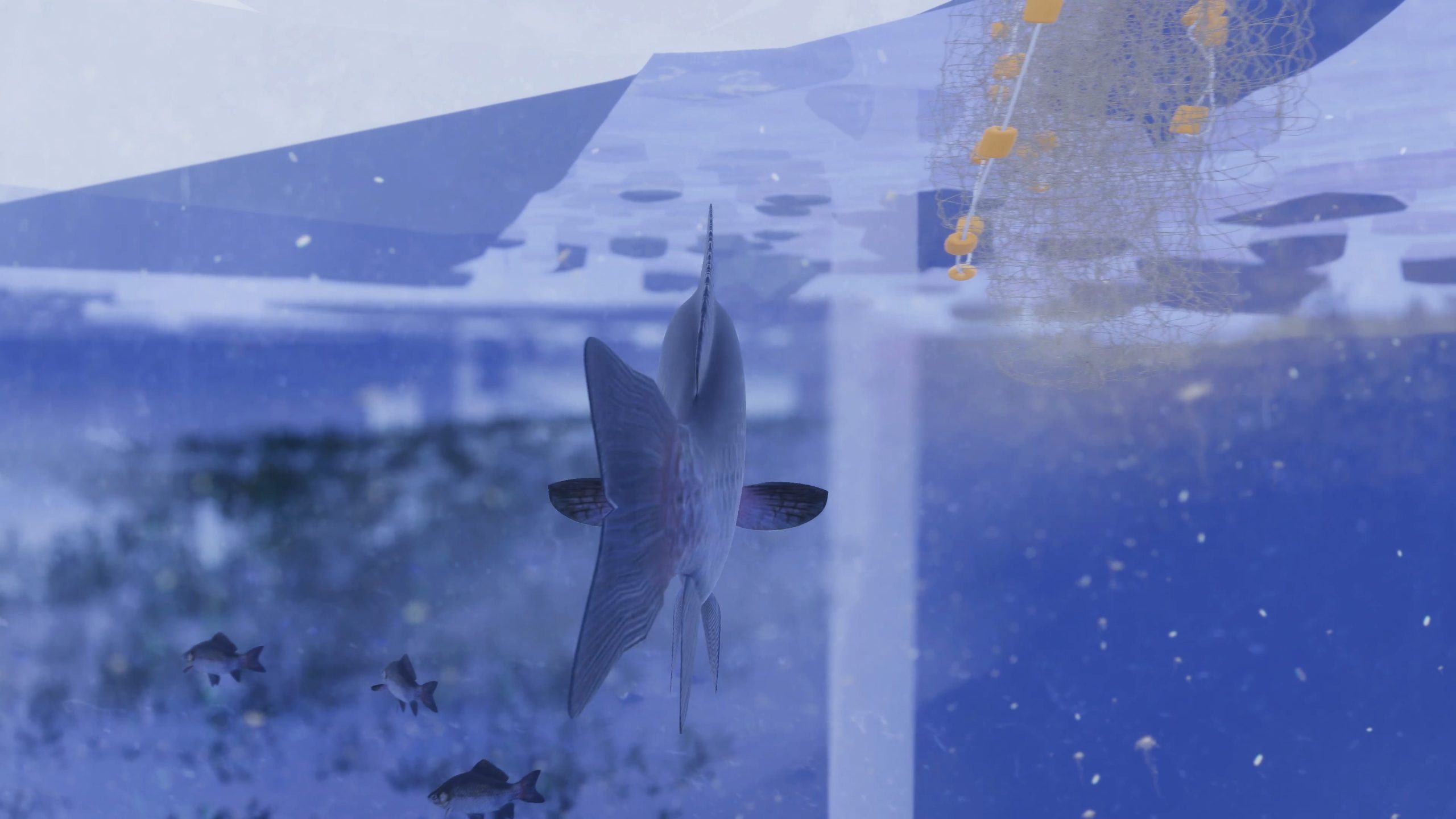 Monsters and Ghosts of the Far North: Towards an Inclusive Cartography
Andra Pop-Jurj and Lena Geerts Danau
Framed as a study across multiple scales and timeframes, this proposal and body of research consider social, economic and geopolitical conflicts in the Arctic region triggered by environmental degradation.
Incited by the promises of global warming, the Arctic is a site of intense geopolitical and infrastructural intrigue, with incompatible and interlocking border claims rooted in colonial and cartographic history. The project searches for an alternative representation of the spatial manifestation of these conflicts. It uses a game engine to inquire into modes of multispecies cohabitation and negotiation of space following the development of extraction industries in the region. Monsters and Ghosts of the Far North questions current notions of sovereignty and challenges the permanence of national borders and the primacy of the nation state, thereby reconceptualising the contested geopolitics of land ownership in the region.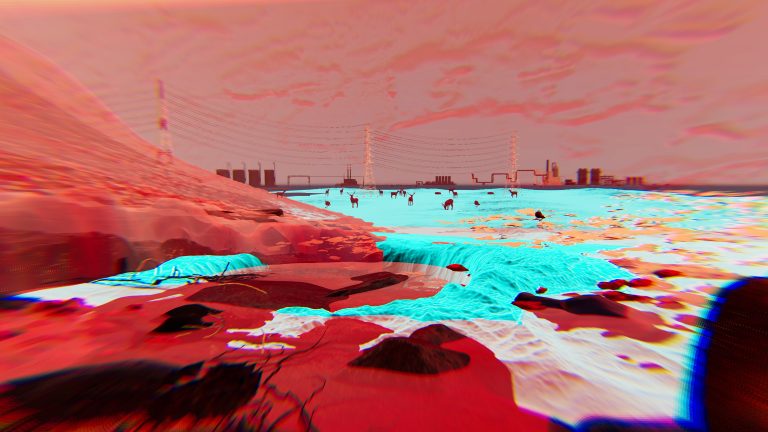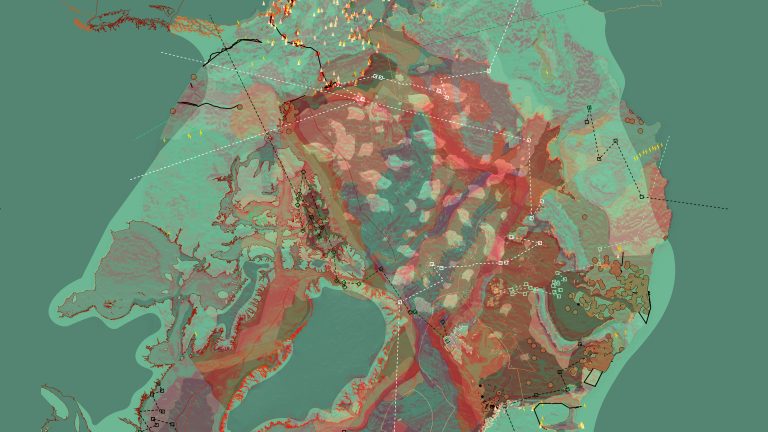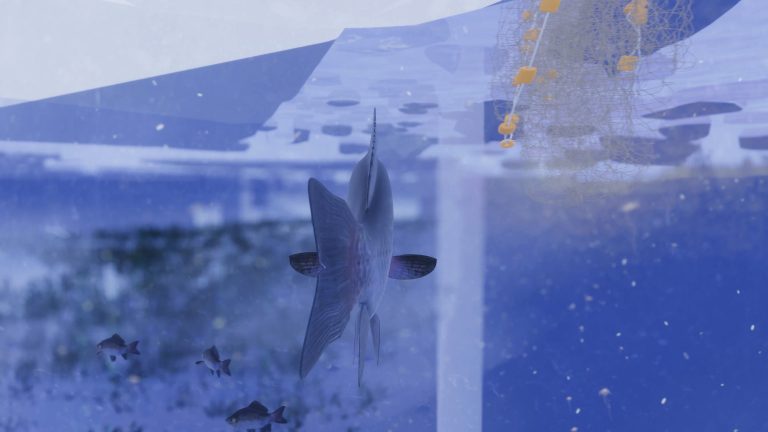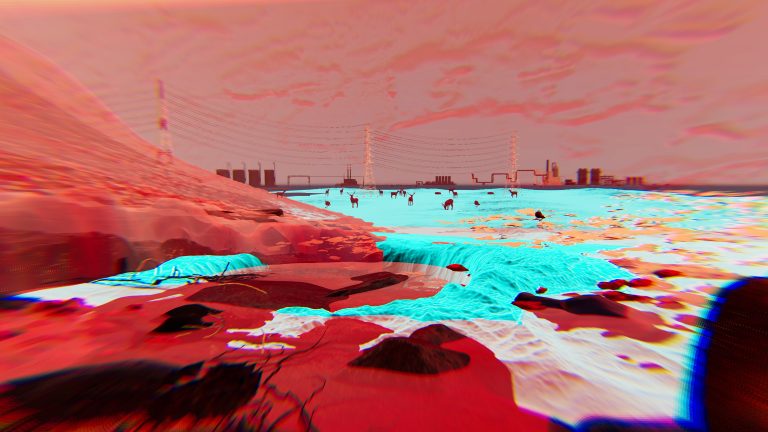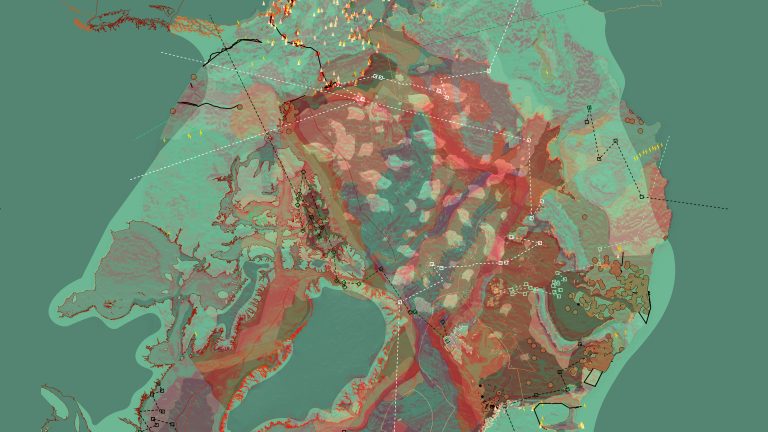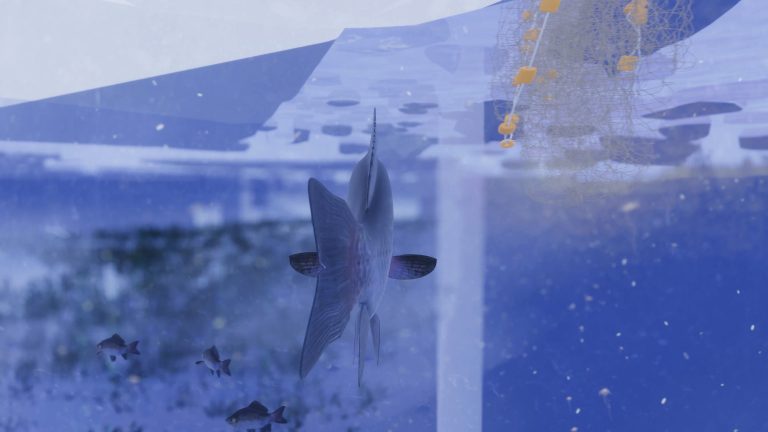 Andra Pop-Jurj and Lena Geerts Danau are graduating with a Master of Architecture from the Royal College of Art (RCA), London.
Pop-Jurj's interest lies at the intersection of architecture, spatial politics and environmental degradation. Born in Romania, she studied at the Technical University of Munich and the National University of Singapore prior to her experience at the RCA. Having gained work experience at several architecture studios in Germany and at Sergison Bates architects in London, Pop-Jurj currently works as a freelance architectural designer while expanding her practice as a researcher. Her international and multidisciplinary background, coupled with her experience as part of ADS4: Plots, Props & Paranoia: How Architecture Stages Conspiracy, have stimulated her interest in the expanding definitions of architecture and her research into speculative design and the role of architecture in social, environmental and geopolitical conflicts, identity and nation-building.
Geerts Danau completed her BA Architecture degree at the University of Antwerp in 2018 and went on to Norway where she studied for one semester at the Bergen School of Architecture. In 2019 she came back to Antwerp and worked at the architectural practice B-architecten. At the RCA, Geerts Danau studied in ADS7: Politics of the Atmosphere, where she focused on the geopolitical influence of data distribution. Geerts Danau is particularly interested in geopolitical and geographical influences — concerning the climate — that create new territorial situations.
Pop-Jurj and Geerts Danau are currently pursuing their mutual yet complementary interests with a focus on digital technologies and environments as part of  the architectural design studio 8 (ADS8: Data Matter — The gaming edition). Their current research draws on the spatial manifestation of social, environmental and geopolitical conflicts in the dynamic landscapes of the Arctic region. Through their work, the duo aims to define a critical spatial practice with an environmentally constructive agency that operates across scales and media.