Driving the Human: 21 Visions for Eco-social Renewal
From October 15–17, 2021, the hybrid event Driving the Human presented 21 new visions for sustainable cohabitation on our planet, both through an on-site event in Berlin and an online broadcast.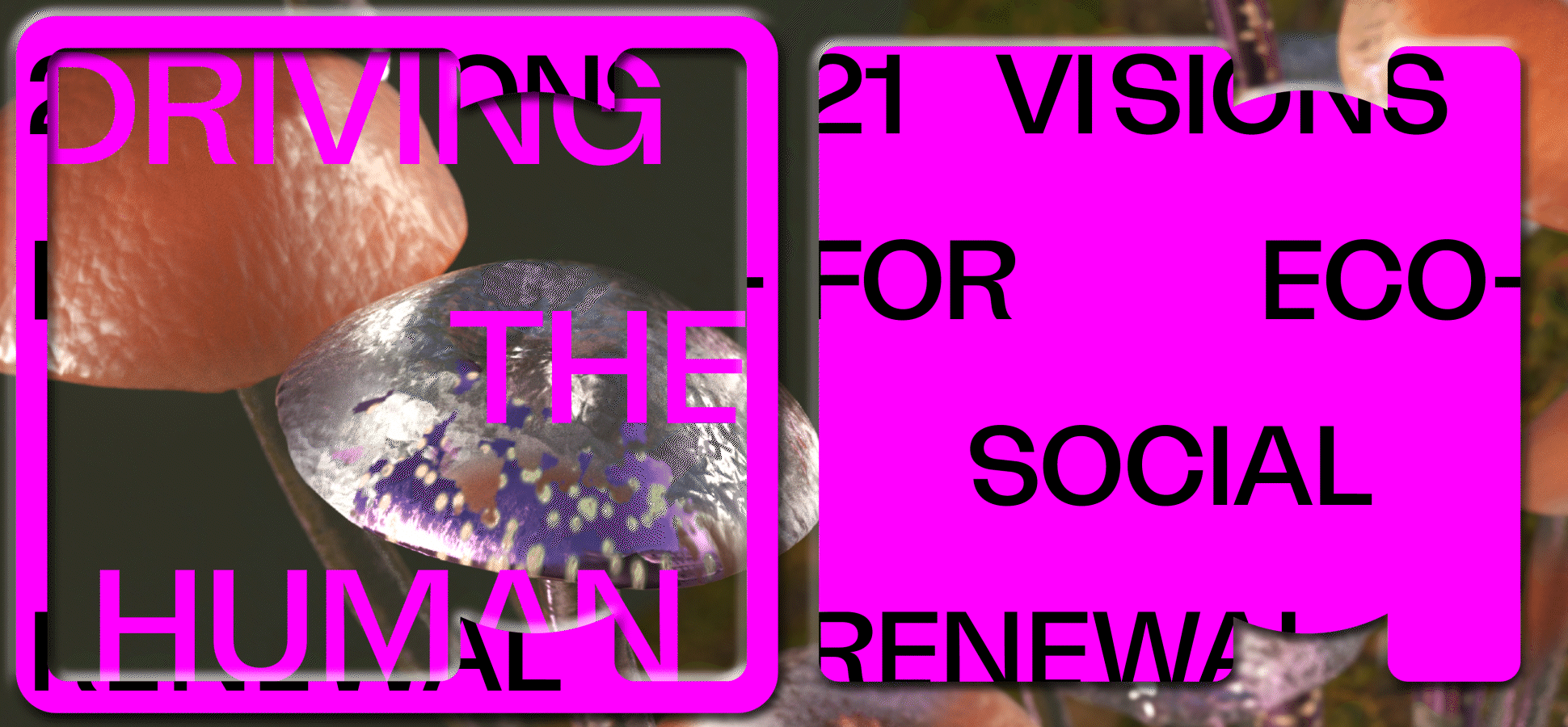 October 15 – 17, 2021
Hosted by Forecast at radialsystem, Berlin, and online at drivingthehuman.com
Hosted by Forecast at radialsystem in Berlin, Driving the Human: 21 Visions for Eco-social Renewal was a three-day festival proposing a varied array of formats. Through immersive experiences and interactive installations; focused readings and embodied knowledge; riveting screenings and stimulating performances, the festival advanced proposals for some of the most pressing issues of our time.
FULL PROGRAM | LIST OF PARTICIPANTS
Over three days, Driving the Human's 21 concepts took over the spaces of radialsystem, exploring entanglements between technology and nature, artificial intelligence, circular economy, new modes of production, Indigenous knowledges, and more-than-human perspectives from the bacterial to the interplanetary. Together, these proposals reinforced perspectives in which collaboration and interdependency become essential, determining factors for life and survival on our planet.
To explore the many dimensions of these powerful ideas, visitors could meet the authors of the 21 concepts, as well as several international experts that propose in-depth explorations of the narratives and approaches brought together on this occasion. The invited experts offered unexpected, enriching perspectives on the festival's themes, which ranged from AI to biomaterials, and from circular economy to social anthropology. Additionally, three projects from Future Architecture Platform presented their research.
Explore here the 21 selected concepts that were presented at the event.