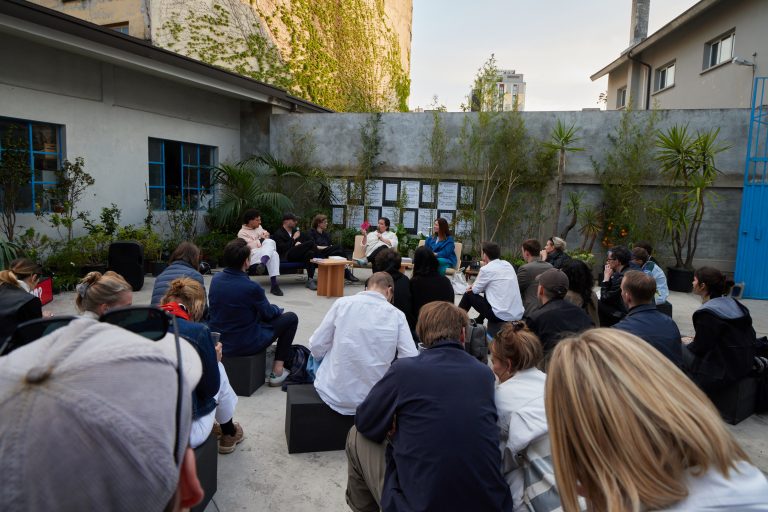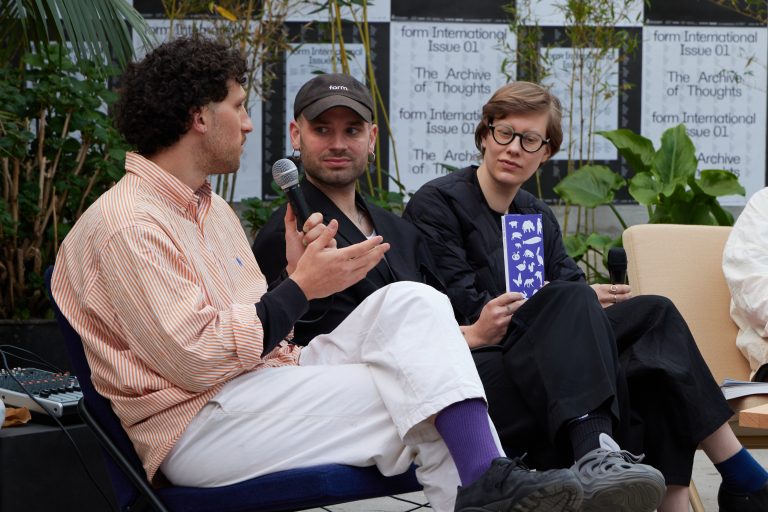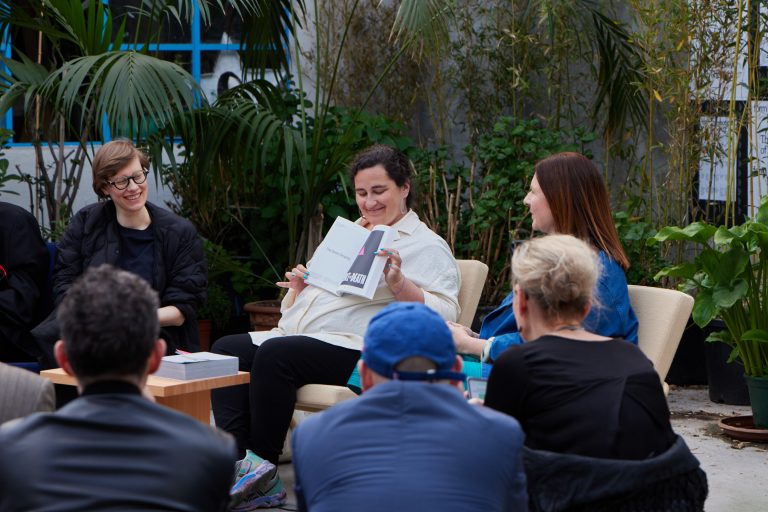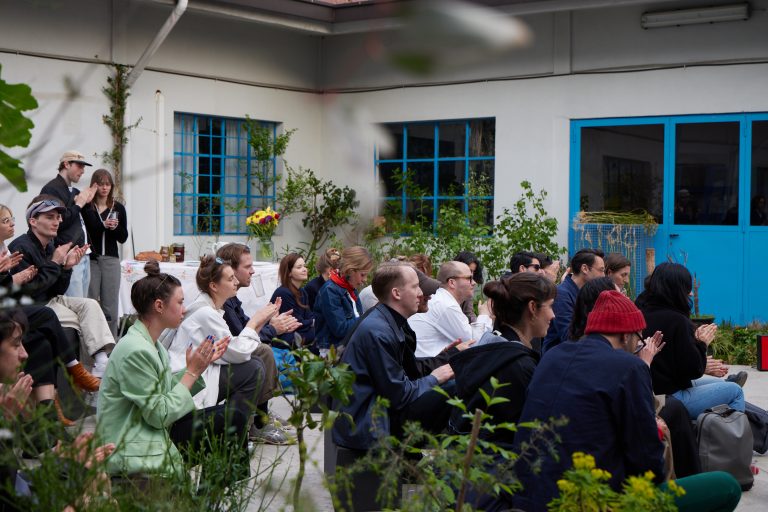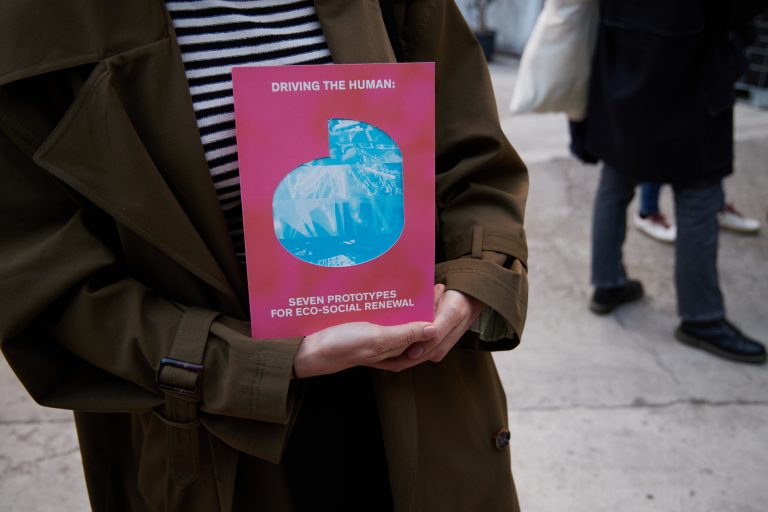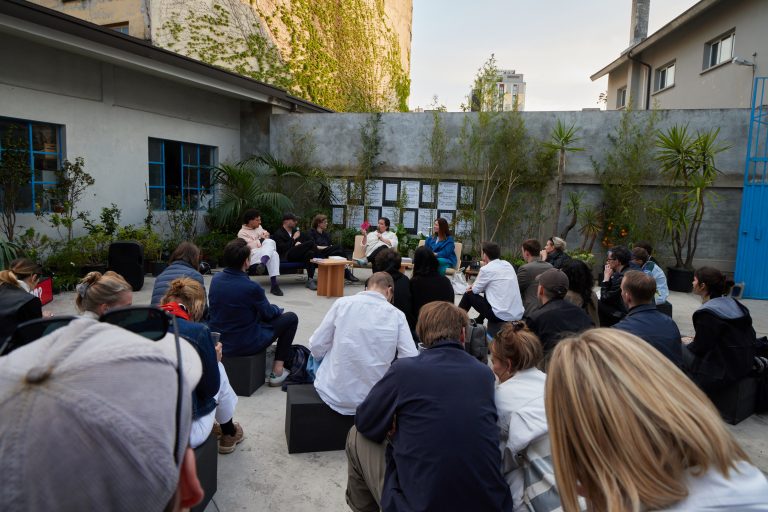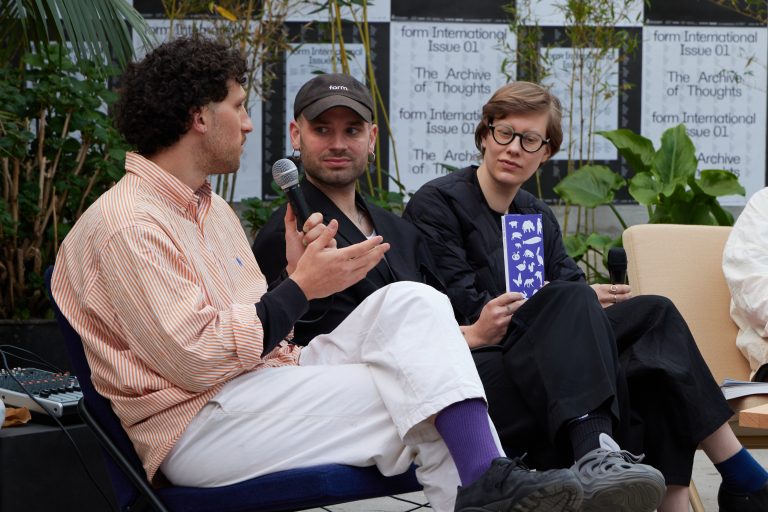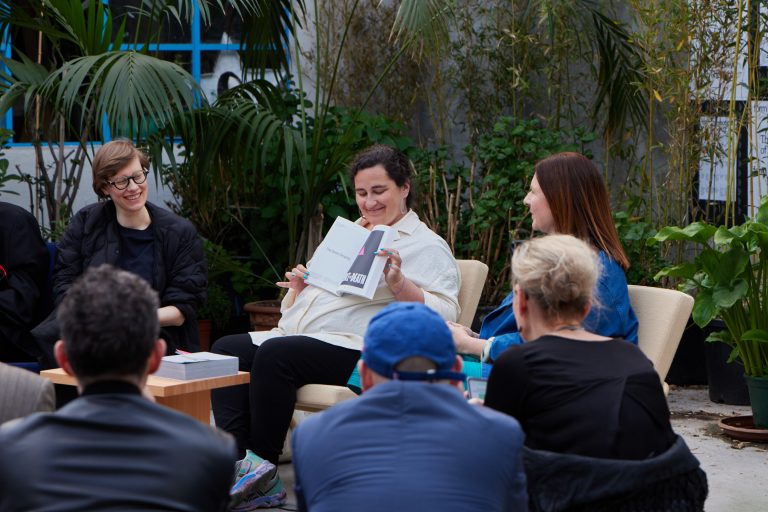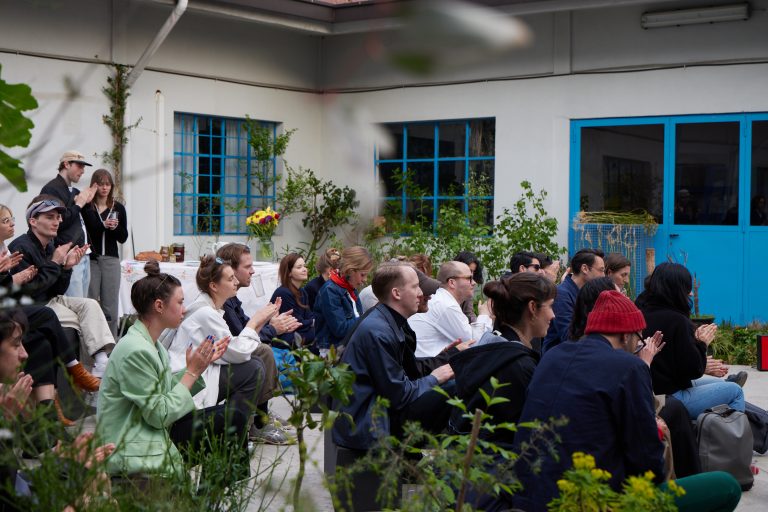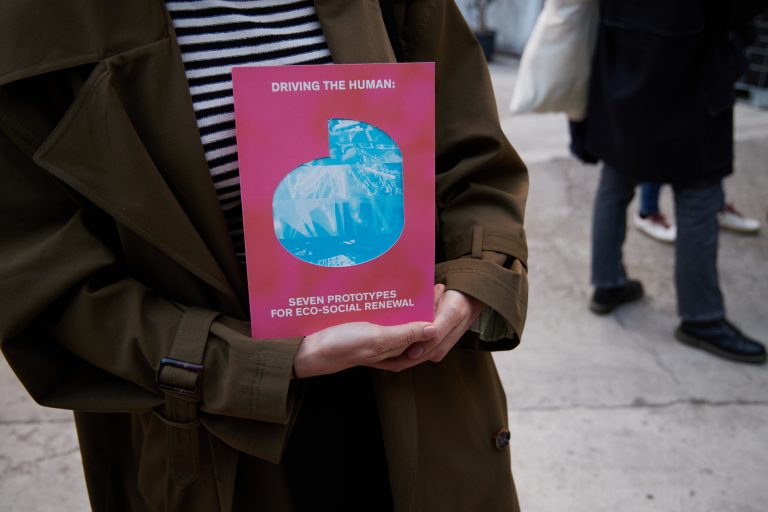 DRIVING THE HUMAN BOOK LAUNCH IN MILAN
APRIL 18, 2023
6:30 PM at DOPO? space
Via Carlo Boncompagni, 51/10, 20139 Milano MI, Italy
We kicked off the Driving the Human book tour during Milan Design Week! The book Driving the Human: Seven Prototypes for Eco-social Renewal was be presented at "The Beauty of Publishing" talk, hosted by Anton Rahlwes & Nina Sieverding, editors-in-chief of form magazine, and with guests Matteo Guarnaccia (designer, Institute for Postnatural Studies / Cthulhu Books), Barbara Glasner (creative consultant, form publishers) and Vera Sacchetti (design critic, curator, and program coordinator of Driving the Human). 
All guests brought along a new publication. Barbara Glasner presented her book Most Touched about 1000 door handles, Vera Sacchetti talked about the process behind a new book documenting the Driving the Human initiative, and Matteo Guarnaccia shared his experiences about his work as an editorial designer for Cthulhu Books and present the freshly released book Making Kin. Furthermore, Nina Sieverding and Anton Rahlwes gave an insight view into the making of the first form International Issue. Together, the guests discussed the relevance and beauty of printed matter.
The talk was included in "A slow design week?" event at DOPO? that offered visitors, in the busiest week of the year, an environment where there was time for discussion, dialogue, exchange, and empathy.
ABOUT THE BOOK
We are thrilled to announce the upcoming launch of our publication Driving the Human: Seven Prototypes for Eco-social Renewal, which marks the end of the three year initiative. The book documents all the milestones of the project, while contextualizing and expanding the discourse on the several themes at the core of Driving the Human. Combining expert voices and emerging creative visions, this publication offers an in-depth look at essential themes in our current moment of eco-social transformation, and advances new proposals to inhabit the planet. Driving the Human: Seven Prototypes for Eco-social Renewal combines thought-provoking essays and conversations with powerful images and visual language. The publication is released in collaboration with Mousse Publishing and distributed worldwide, both online and in stores.