"Seismic disaster myths reflect our past thoughts about the power of nature and non-human agencies"
The Backpack of Wings: Modern Mythology explores speculative future scenarios of collisions and integrations between a bio-geo tracking technology for wild animals in scientific fields, and an animism in seismic disaster myth in East Asia. The project is developed by Hyeseon Jeong, who shared with us the main questions raised with this research.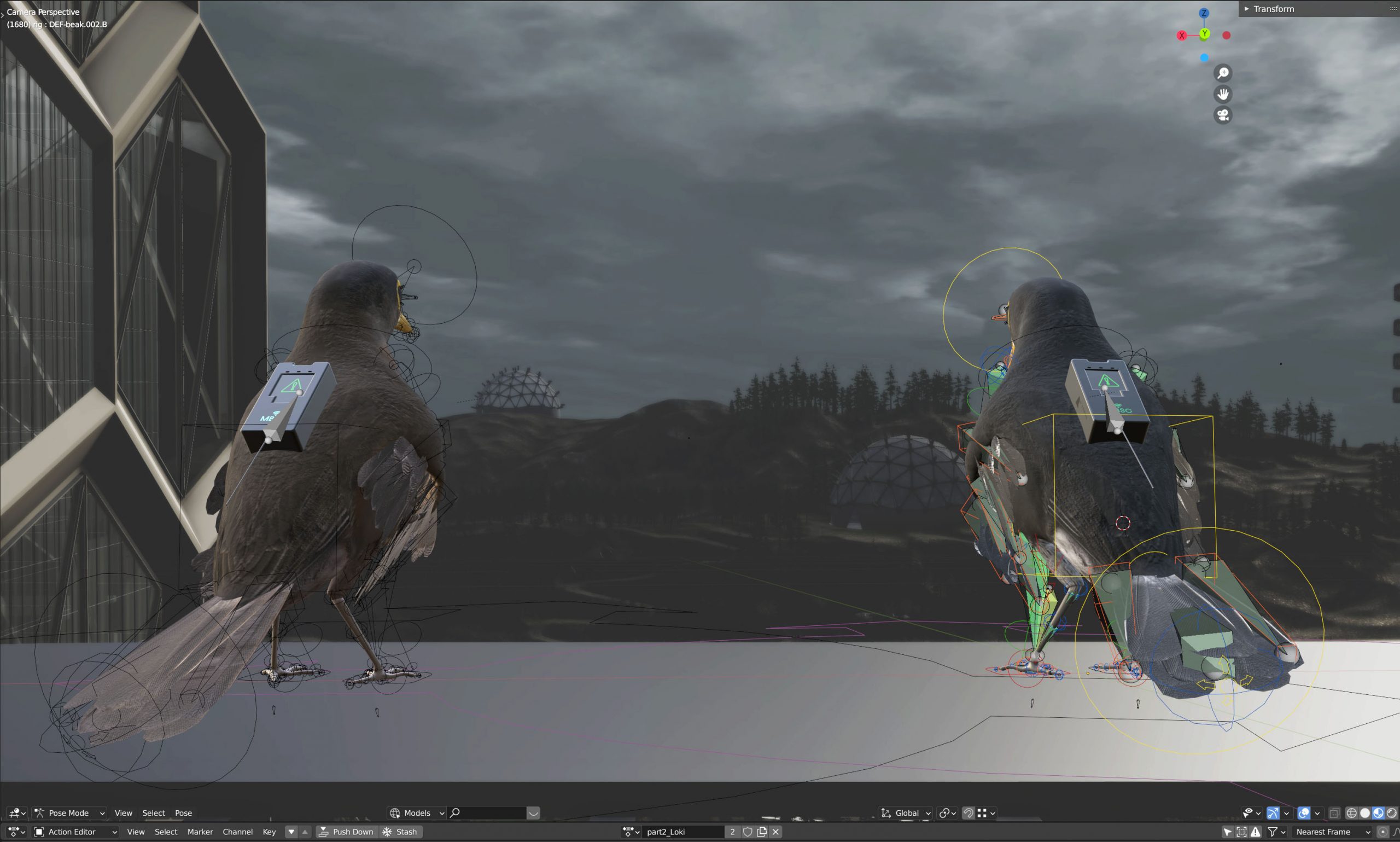 When and how did your project start?
The original idea was developed during the first lockdown period at the start of the COVID-19 pandemic. Through my window I could see only the blackbirds on the roof. Since my house is located halfway between the forest and the city, I was curious about how the blackbirds decide their habitat in between these two places. Afterwards, I became aware of the satellite-based global animal monitoring research project – ICARUS (International Cooperation for Animal Research Using Space).
The purpose of this research is to solve behavioral questions such as migration and life under the theme 'Internet of animals'. Via transmitters on wild animals' bodies, the tracked biogeo data would predict climate changes and natural disasters and the paths of infectious diseases. An interesting point was that animals' mysterious sense, which could detect natural events in advance, is transferred in data and could predict upcoming natural disasters.
From this inspiration I started researching seismic disaster myths in which particular animals appeared in East asian culture. Realizing that there is an intersection between myth and current science research, I began to write a fictional scenario about modern mythology.
Which stage is the project in?
The project is currently being produced as a 22-minute sci-fi film, which will serve to raise the question of the first chapter about a computational Earth and collaboration between humans and wild animals in the near future. Also it represents early warning systems for natural hazards via commercialized animal data. Another follow-up project is a chatbot website, which is called Wild Animal Union. With a birdbot human participants can imagine themselves as a wild animal with a transmitter (backpack) and they could give or answer opinions on whether wild animals can be parted as members or citizens of a community or whether their data provision can be recognized as labour. This website is now developing and still experimenting with ideas.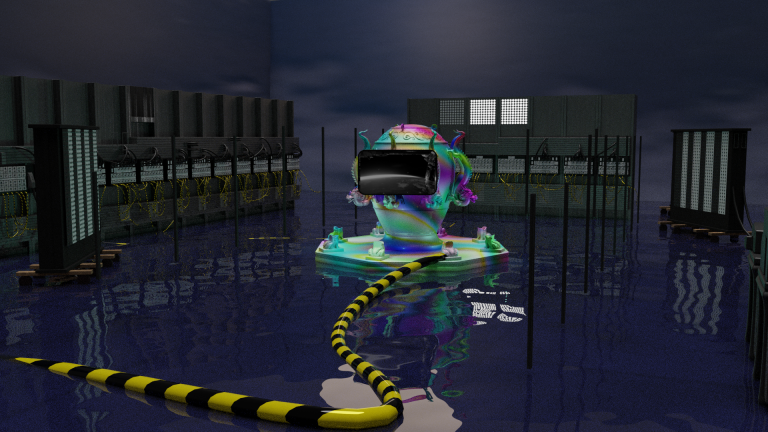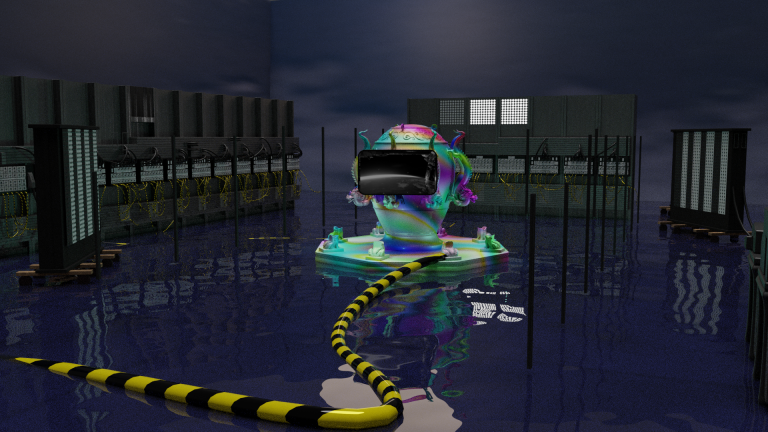 In this phase of your research, what are the two most important aspects of the project?
Connectivity and holistic view. Seismic disaster myths reflect our past thoughts about the power of nature and non-human agencies. These approaches are still connected with a root of science and mankind's linguistic and culture. Meanwhile telemetry and computation technologies are accelerating a human centered worldview and spreading the new belief that humans might solve environmental problems or inevitable natural events through it. However in fact, the networks in terms of ecological spheres are tightly entangled and it could not be controlled by one agency.
What are the next steps in the research?
So far this project has proposed a fictional scenario in the near future. In the next stage, it will be a documentary-type work based on current scientific facts through practical cooperation with animal behavior researchers, GPS transmitters technicians and scientists. It could again be a film, or it could be presented as a dataset or an app. Additionally, by collecting the opinions of participants through the bird chatbot, I want to open up a facing topic 'Wild Animal Labour' in terms of how the data contribution from wild animals could be recognized as a labour.
What impact would you like to create?
This project draws neither utopian or dystopian future scenarios. I hope this project could raise crucial questions: how human and non-human could become part of an ecosystem, not as a dominant actor, how we could build a secure data policy for wild animals which are contributing bio-geo data for human service and earth observation.