LIVING CHILI ARCHIVES
During their stay in Germany, artist Vincent Rumahloine and community leader Mang Dian took over a square in Pforzheim with artistic interventions while exchanging agricultural knowledge at the Biochili farm in Lampertheim.
Chilies are an integral part of Indonesian food cultures, serving as a spice, a cultural custom and an indication of geographical location through regional differences in recipes. Mang Dian and Vincent Rumahloine's practice as part of the collective Sedekah Benih is community focused and unfolds around the chili plant through holding workshops, distributing chili seeds, cooking, and eating collectively. After the Driving the Human Mentoring Event in May, Dian and Rumahloine stayed in Germany for a residency at BioChili, as well as takeover of the Waisenhausplatz in Pforzheim. The residency is about learning and exchanging various plant growing systems, connecting to other chili experts and working in the greenhouses together. At the Waisenhausplatz, Sedekah Benih extended this exchange into a public art program exploring the relationship between music and chili plants.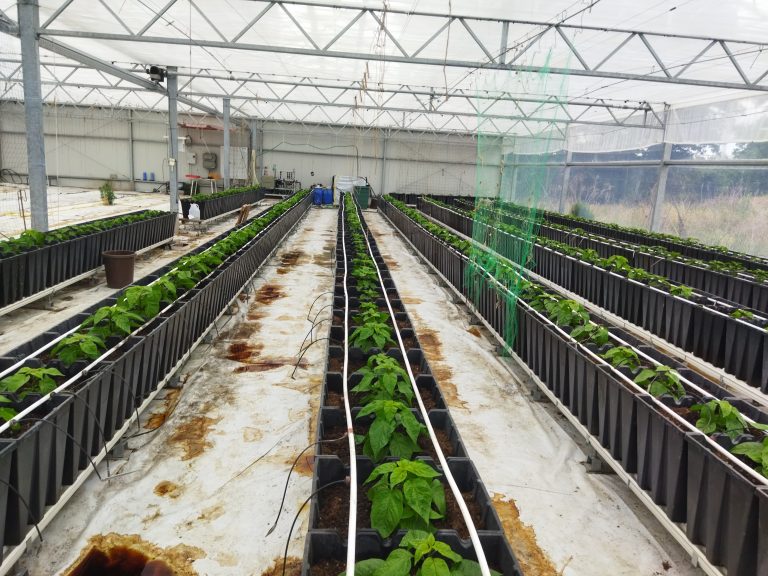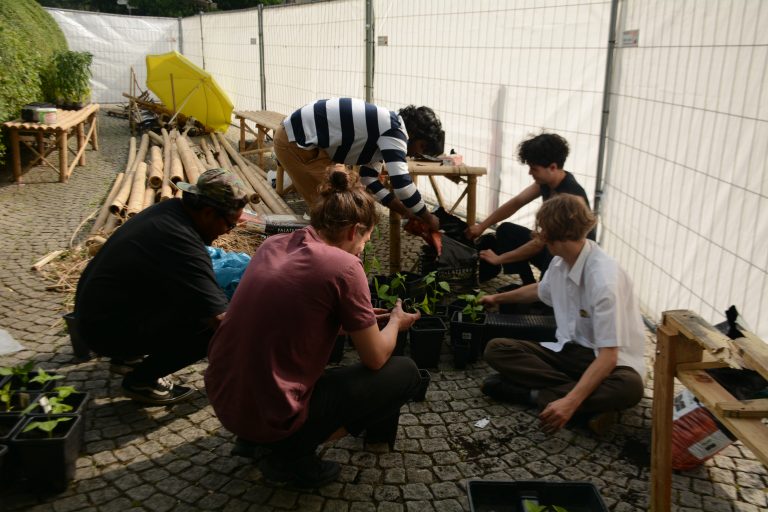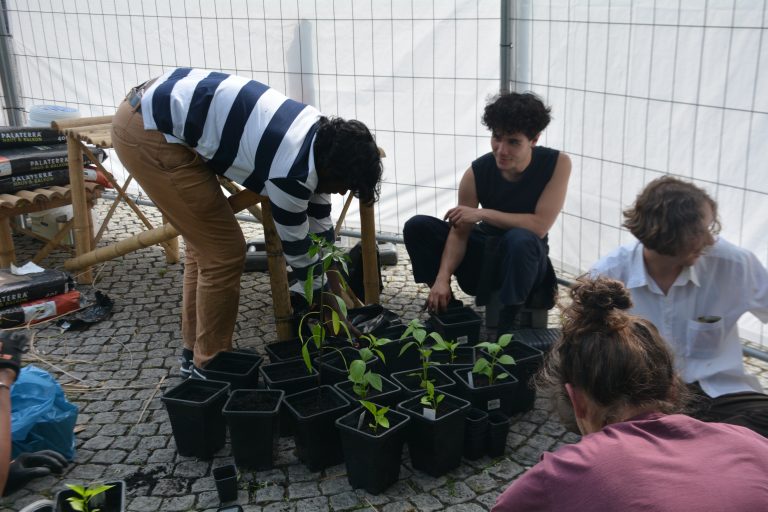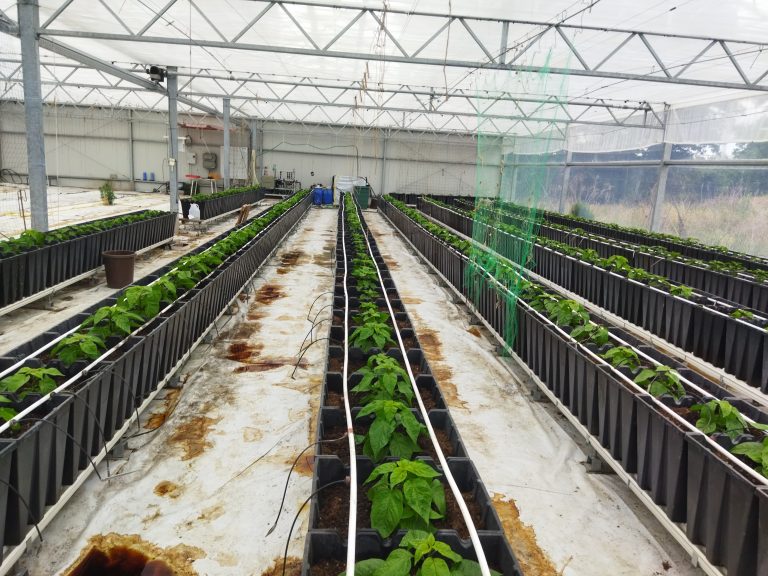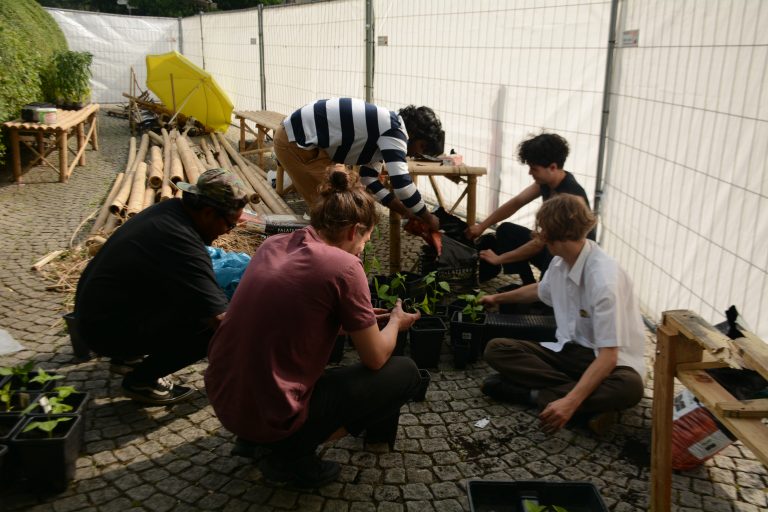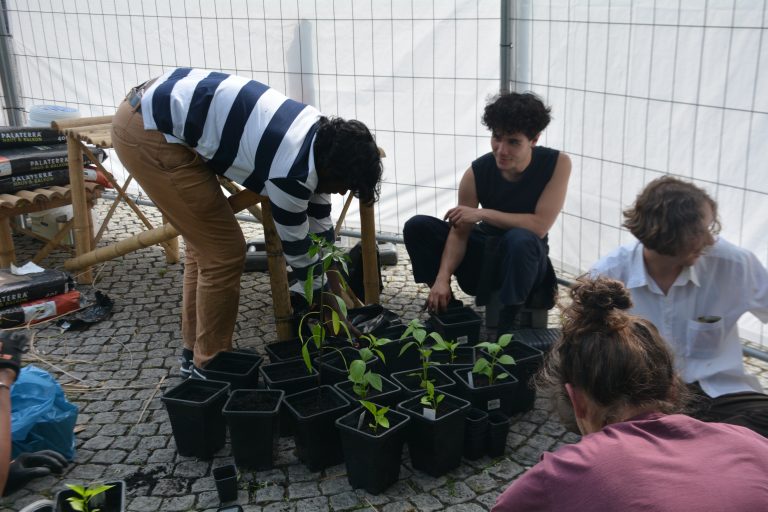 In parallel, Sedekah Benih took over the Waisenhausplatz, a square in central Pforzheim during the month of June and built a bamboo hut together with local inhabitants to grow and distribute chilies from Java, Indonesia. The project is constructed around the relationship between chili and music, and came to being in collaboration with Design Pforzheim, the city of Pforzheim and the Spiel Mal 2022 project. The hut hosted a series of workshops and events on culinary practices that explored the relationship between sound and plants, but also photography courses, the construction of a desk out of driftwood, and a joint event with the activist art collective soydivision. The event comprised  a  performance called Tanamantra, which mixed collective cooking and eating, and about one hour of sound performances revolving around the spicy sambal sauce. Every region in Indonesia has its own sambal recipes, in which the chili plant is mixed with ingredients such as shrimp paste, garlic, ginger, shallots, scallions, palm sugar or lime juice. Sambal symbolises coexistence and harmony between human and non-human actors, and is deeply woven into Indonesian culture.
At present,  Sedekah Benih has returned to the Sister Gardening project in Bandung, Indonesia, and is focused on their preparations for the Driving the Human Festival in November. They took a collection of seeds with them they aim to implement in their garden: "The residency at BioChili is going to influence how we put everything into detail on our plant database, and inspire us to design an educational program for the public" explains Rumahloine. "Mang Dian will start a chili seed bank and a chili museum in his garden." The database and the museum aim to highlight and preserve the vast variety of chili plants through a living archive that is accessible to the community as an education and food source. Ruhmaloine summarizes: "After what we did in Bandung and Berlin last year, and now in Pforzheim, we believe that plants are a good catalyst for people to meet. Every person has a story to share about plants."
Images by Sedekah Benih, text by Aisha Altenhofen