TRONS 'R' US
A project that seeks to investigate and explore the relationship between humans, technology and our environment.
TRONS'R'US uses as a point of departure mechanical gizmo beings called "TRONS", which manifest as a result of human-technology relationships. As the TRONS are merged with the consciousness of humans, they become potential podiums and means for reflection, engagement and interactions. The project also seeks to bring into question, and open up conversations about the state of the human; the extent to which the human become implicated within issues of technological advancement; and ways in which the human being can extricate him or herself from the tendency to 'enslavement' that the proliferation of gadgets brings upon us?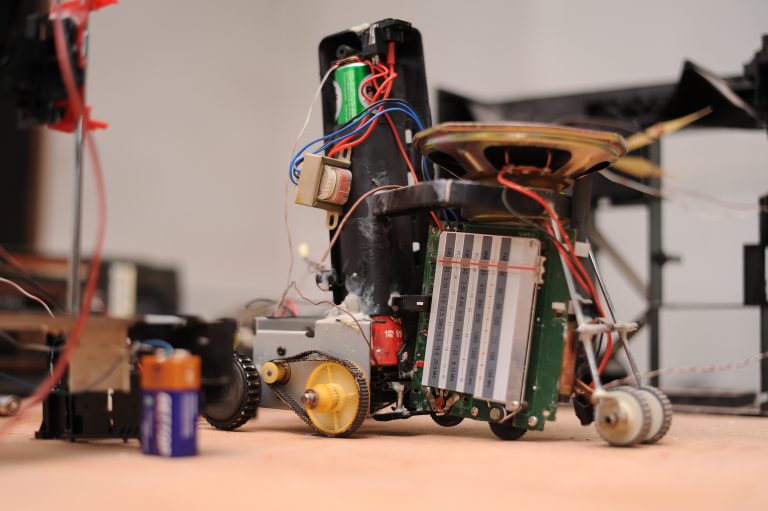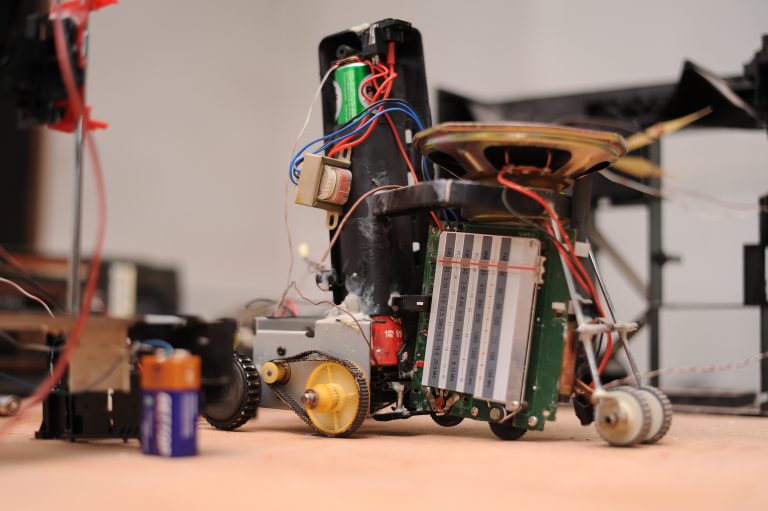 Akwasi Bediako Afrane (b. 1990) is a Ghanaian artist living and working in Kumasi, Ghana. His works explore the idea of augmentation and extensions between technological gadgets and humans. He works with discarded electronic gadgets which he refers to as "amputees", refashioning and repurposing them into machines and micro-organisms he describes as "TRONS". These TRONS become potential platforms and media for reflection, engagement and interactions. Stripped bare of their familiar housing, the TRONS become mechanical gizmos subsumed with the consciousness of previous owners of these gadgets and himself.
(photo: Afia Asare)