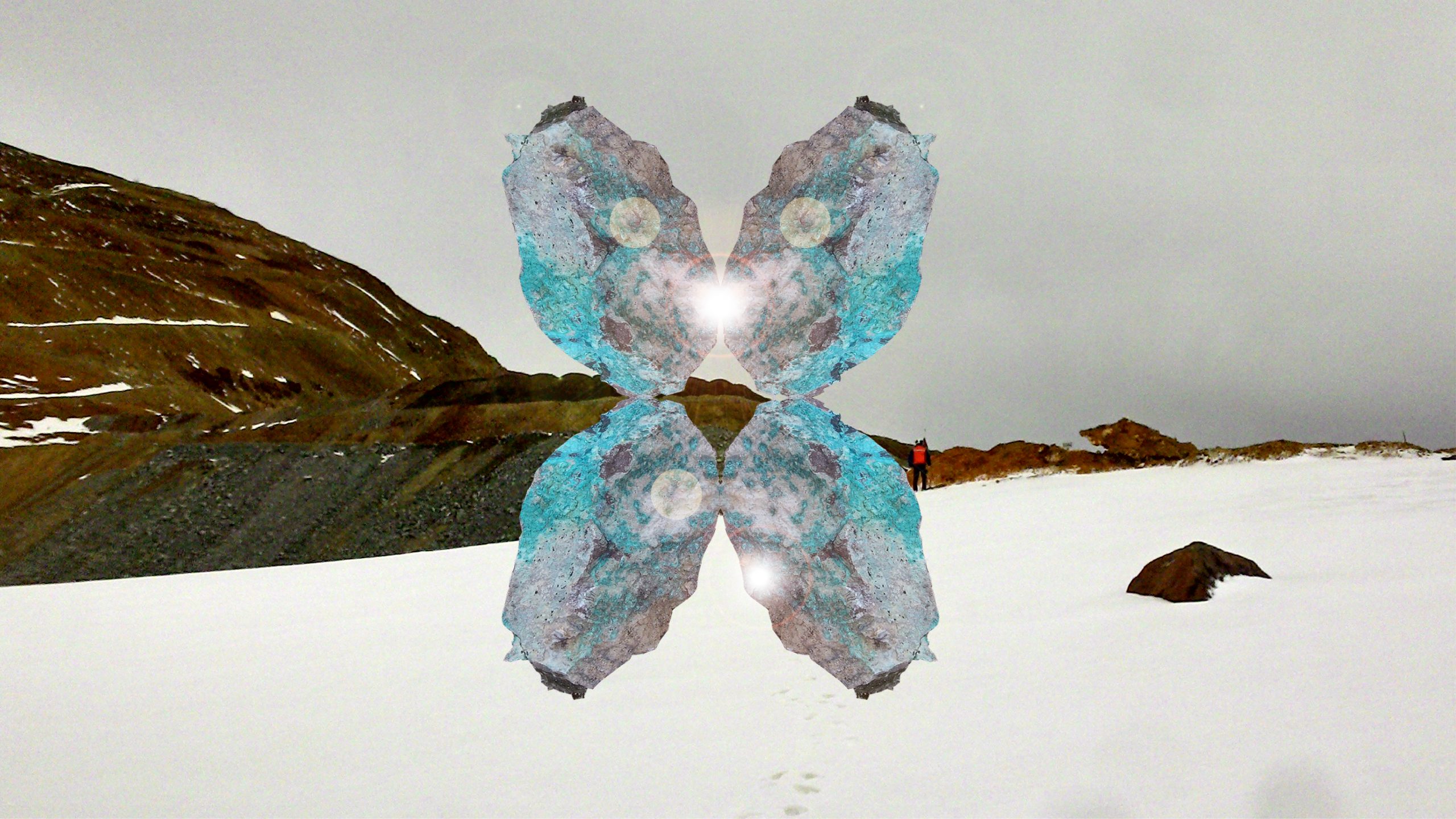 Toxicity Distributed — Post-extractivism Economies
AHORA (Linda Schilling Cuellar and Claudio Astudillo Barra)
Toxicity Distributed explores future economies through a new array of green new deal transition jobs that deal with mining environmental liabilities.
The project identifies the significant mining waste and residues in the Coquimbo region (Chile) at three different sites: a tailings dam, a eucalyptus plantation, and the future site of a desalination plant. Each of these sites, a current source of environmental conflict between local communities and the mine since the early 2000s.
We explore these future economies through speculations in the form of fictional tales that develop plausible future scenarios where these sites are subject to slow atomization via different trades that transform them into productive landscapes. These environmental liabilities are not sites to be reclaimed or remediated. They are past that point in terms of scale, so the approach is to understand how communities can learn to live with toxicity and develop a conscious perspective on their natural environment. These fictionalized tales are a political imagination exercise to claim back agency once the mine closes in 2037. In a second stage, Toxicity Distributed fictionalized tales are socialized with locals, engaging them in co-creation instances; the objective is to start a conversation around those future post-extractivist scenarios. After socializing the stories, we expect them to become a folktale that can eventually awaken agency amongst a community often disenfranchised by the mine from their landscapes and livelihoods.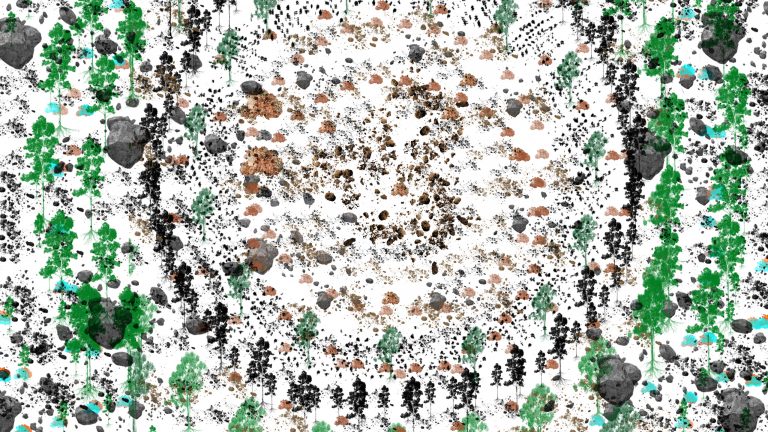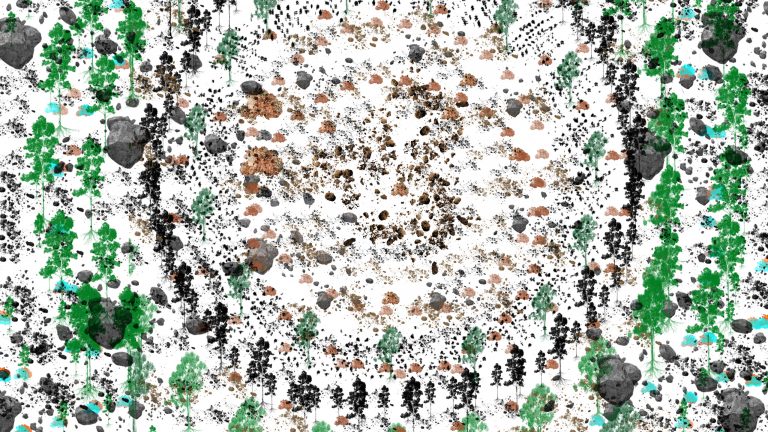 AHORA is a research and design practice lead by Linda Schilling Cuellar  (Bachelor Architecture, Federico Santa María Technical University, 2011; MS Architecture and Urban Design, GSAPP, 2018) and Claudio Astudillo Barra (Bachelor Architecture, Federico Santa María Technical University, 2009), based in Santiago, Chile. Formed in 2020, it looks at extraction economies, with particular attention to the ones that take place in Chile, and asks what will happen after it's all gone. To realize possible futures led by local communities, AHORA defends that we must understand the transformed landscapes inherited by the current economic value-ways through the lens of what was and what could be moving towards a post-extractivism scenario.
By looking at the documents that enclose most of the knowledge about the territories and the Environmental Impact Assessments, AHORA takes on new mediums of representation to visualize and discuss the impacts of extractions with local organizations and academia.  
Working in close collaboration with designers, biologists, and engineers, AHORA draws the story of a place through its human and non-human inhabitants' relationships to challenge and propose new ways of being together.
Project credits
Project idea and exhibition concept
AHORA (Linda Schilling Cuellar and Claudio Astudillo Barra)
Subject Matter Experts
Bernardo González Ojeda (PhD in Biological Sciences. Full Professor at Universidad Adolfo Ibáñez. Center of Applied Ecology and Sustainability.)
Ariel Muñoz Navarro (Ariel Muñoz, PhD Forest Sciences, Dendrochronology and Environmental Studies Laboratory at Universidad Católica de Valparaíso)
Victor Castelletto Puño (Victor Castelletto, Marine Biologist, NGO Surgencia)
Karen Villanueva Mayne (Bioplastics Designer)
Sebastián Escobar Cruz (Civil Engineer)
Students
Universidad de Las Américas undergraduate architecture studio
Gabriel Alarcón, Daniela Barría, Rodrigo Burgos, Gonzalo Carrasco, Sandro Chamorro, Kevin Colimil, Ignacio Painen, Rafael Pizarro, Yennifer Quintana, Tomás Salinas, Alejandro Sanz.
Universidad Andrés Bello undergraduate research seminar
Abarca Sebastian, Briones Carla, Burgos Renata, Carvajal Paz, Castro Catalina, Díaz Ariel, Farías Nacaret, Fernández Felipe, Ladrón De Guevara Joaquín, Lagos Sebastián, Llanos Samuel, Loyola Cynthia, Meyers Mathias, Muñoz Javier, Nieto Tamara, Olguín Nicolás, Ortiz Francisca, Pérez Patricio, Sepúlveda Matías
Acknowledgments 
Sindicato de Pescadores y Mariscadores Los Vilos / Fishermen's and Shellfish Workers' Syndicate Los Vilos; Hugo Alvarado, Los Vilos resident; José Adán, Los Vilos resident; Carolina Zurita, Los Vilos resident; Verena Lehmkuhl, Goethe-Institut Chile