RUM
_

A: Multispecies Urban Refuge in Cluster
RUM_A: Multispecies Urban Refuge in Cluster (Refúgio Urbano Multiespécies em Algomeração, in Portuguese) is a project about the importance of consciously and dialogically coexisting with other living beings as a strategy for survival and reversal of the anthropocene.
The project aims to promote, observe and experience multispecies cohabitation in urban spaces, specifically native bees, plants, fungi and humans. With this goal, the project develops a refuge/object named RUM_A that seeks to increase nesting opportunities for native bees in urban and peri-urban areas. Pedagogically, the refuge raises awareness about environmental issues.
The first version of RUM_A, which will be presented at the Driving the Human October 2021 event, is derived from the Brazilian Atlantic Forest ecosystem. The beings invited to participate in this cluster are bees of the Meliponini tribe (native to this Brazilian biome), saprophytic fungi Ganoderma lucidum (part of the composite construction material of the RUM_A), the angiosperm plants Portulaca umbraticola (also native of the studied region) and urban humans. Each one participates in their own way in the creation and enjoyment of the project.
RUM_A is profoundly interested and motivated by the notions of adaptation, regeneration, plasticity and, therefore, it aims to be capable of merging with different types of environment and articulating multispecies arrangements depending on the ecosystems it is inserted in.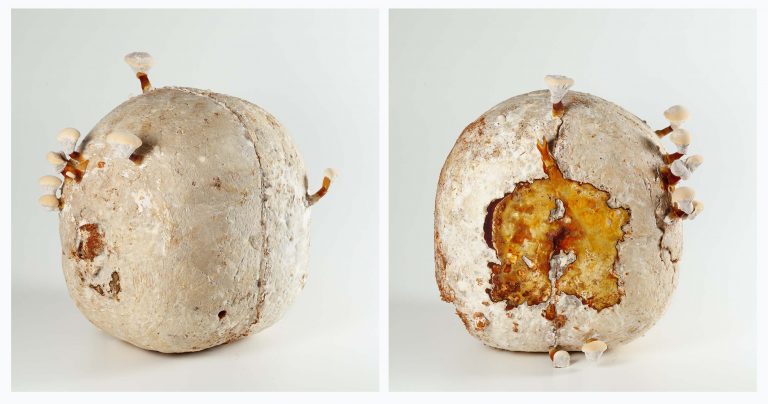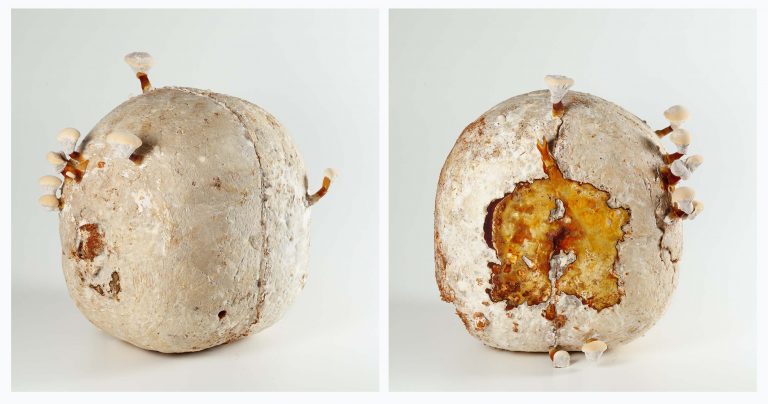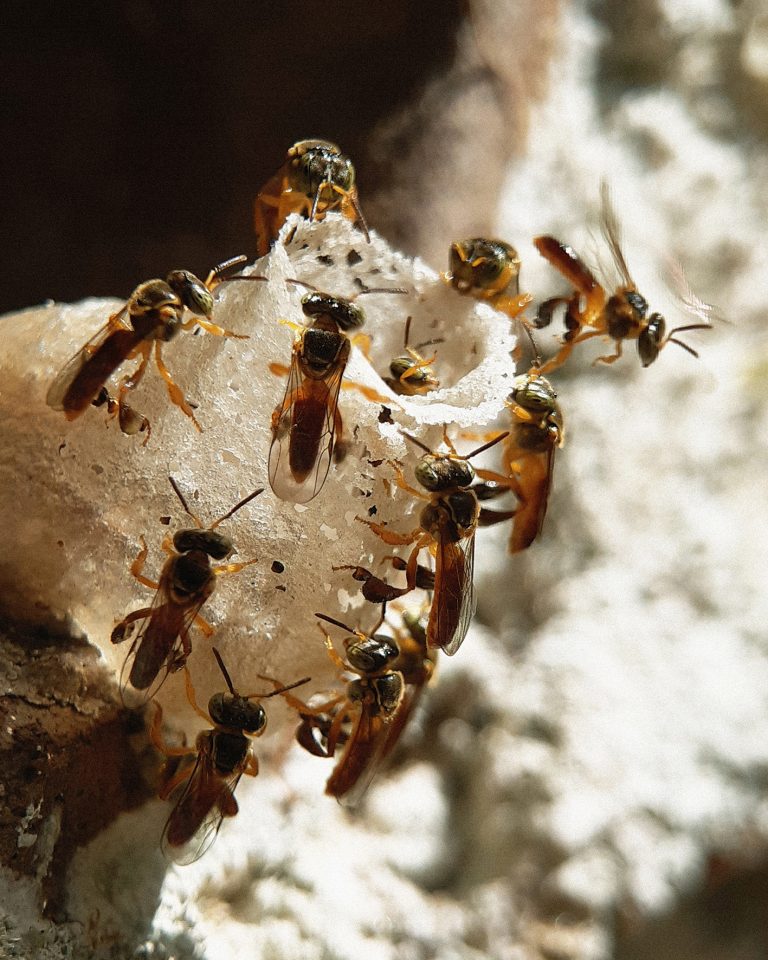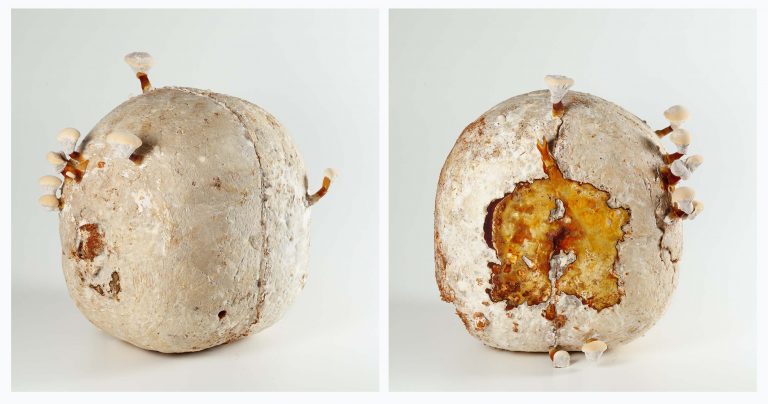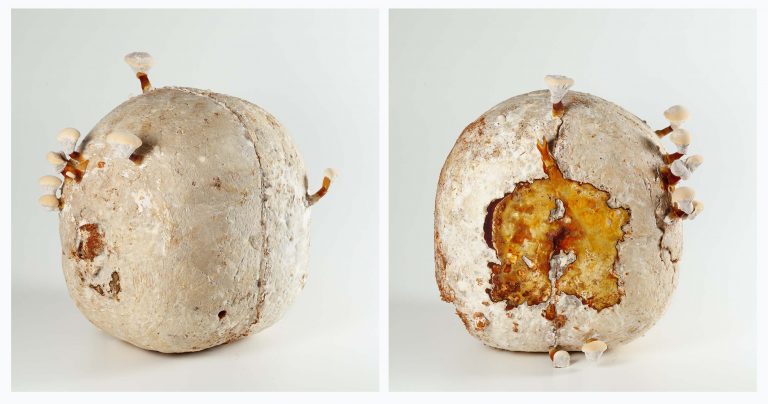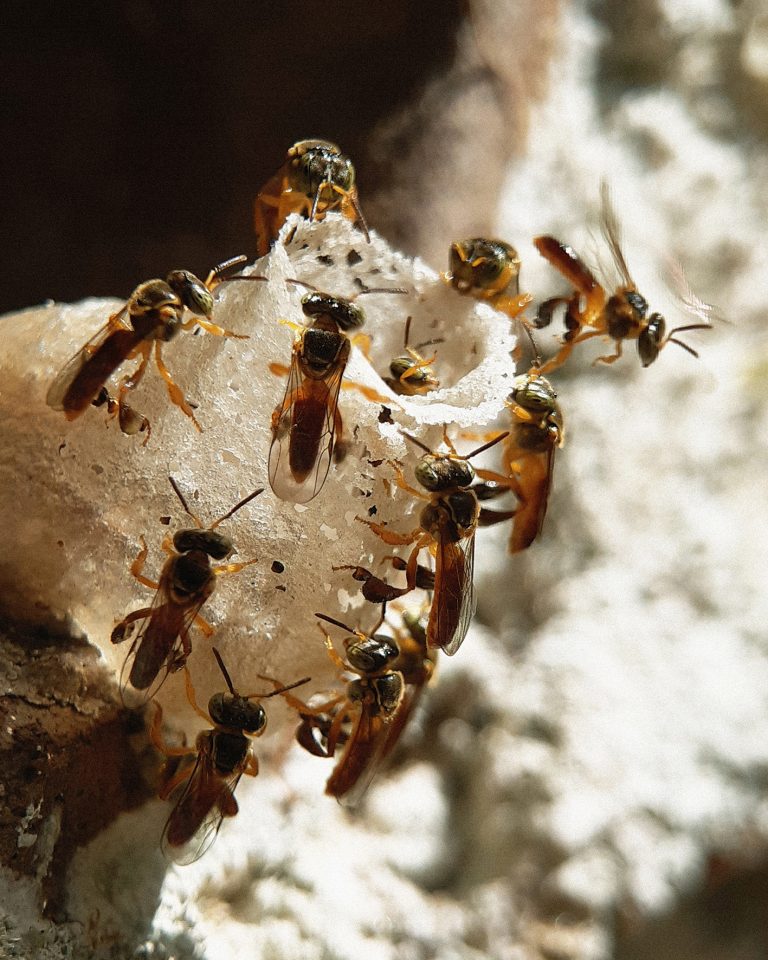 Born and based in Rio de Janeiro, Clara Acioli is an artist, researcher and designer who graduated from the School of Design of the Federal University of Rio de Janeiro (UFRJ). She works at the intersection of the arts, design, biology and contemporary critical studies in search for new understandings of the world we live in. Since 2017, Acioli has been part of and collaborates with NANO lab – Nucleus of Arts and New Organisms, an interdisciplinary laboratory in the School of Fine Arts at UFRJ that articulates art with science and technology. She has been researching organic materials such as biodegradable composites and bioplastics to be used both in artistic and design projects.
(Photo: Elisa Maciel)