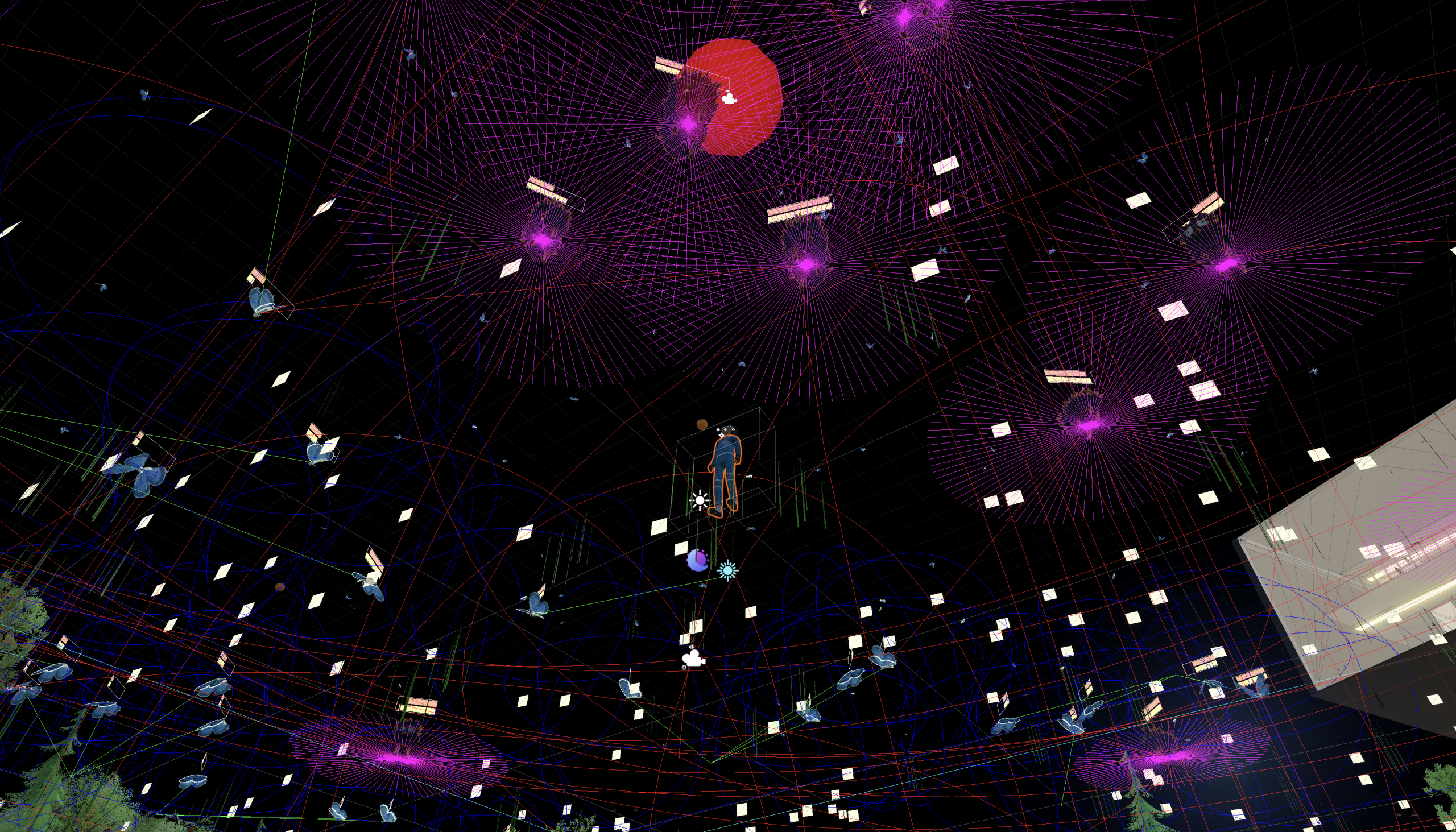 Do AIs Dream of Climate Chaos: Symbiotic AI
Do AIs Dream of Climate Chaos investigates the contradictions in a machine learning system. Given sufficient data, how would AI compute its existence?
To reach a general level of intelligence, a system must learn how it is situated in the environment. Though most AI systems manifest as software algorithms, they depend on a ubiquitous hardware infrastructure to exist. Given suffi- cient data, how would an AI compute its existence?
Symbiotic AI simulates an algorithm's coexistence with the ecosystem around it. During a turbulent season, a weather forecast AI attempts to decipher the chaotic system around its data center location by exchanging knowledge with the local species. As the simulation progresses, the AI unlearns planetary, human-centric datasets and gains dynamic, adaptive, and hyper-local insights from oak trees, milkweeds, hedgehogs, butterflies, lichens, and mycorrhizal fungi—slowly forming a cybernetic language of symbiosis. The data center worker inside the simulation and its human audience are bystanders, relying on AI to translate knowledge between nature and machine in this algorithmic story.
This simulation was developed from a series of role-playing work- shops. Based on a collection of research artifacts, prompts, and embodiment exercises, the workshop participants are invited to represent different agents in the ecosystem and negotiate with the AI agent on the basis of their unique strengths and needs. Together, we want to build a believable narrative. Through collective storytelling, Do AIs Dream of Climate Chaos aims to explore connections between computation and humans—and the ecosystems they jointly endanger.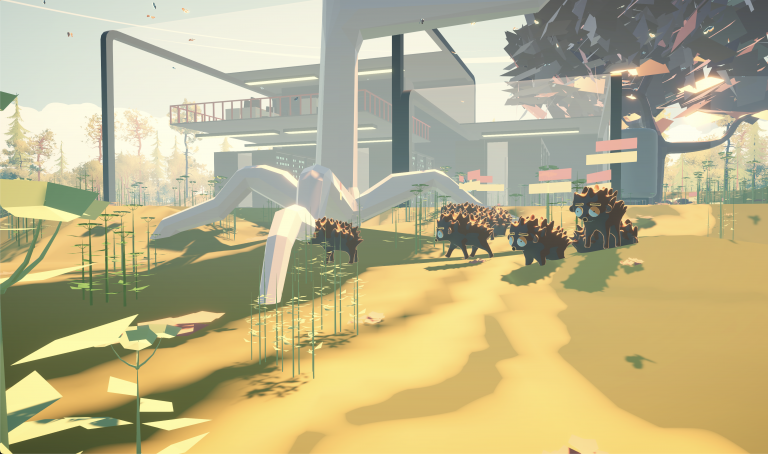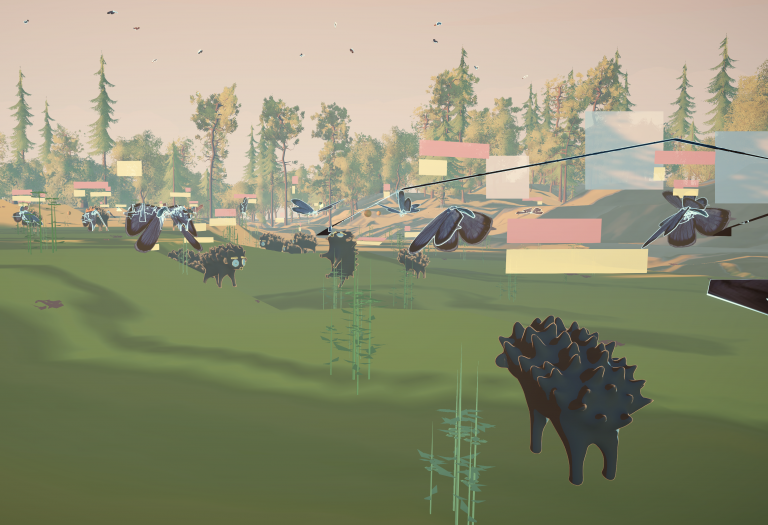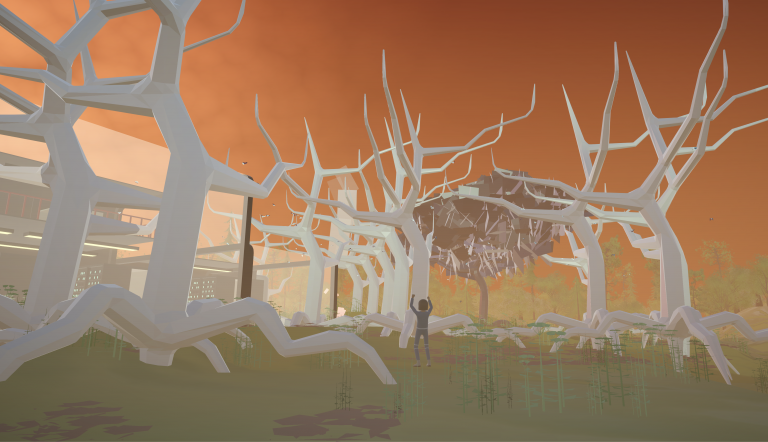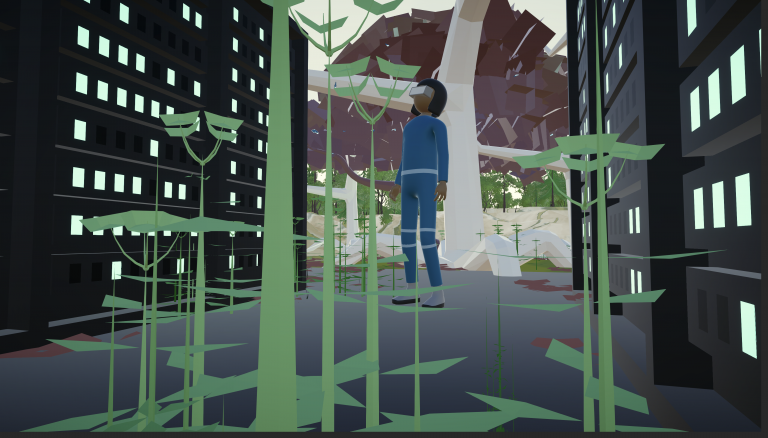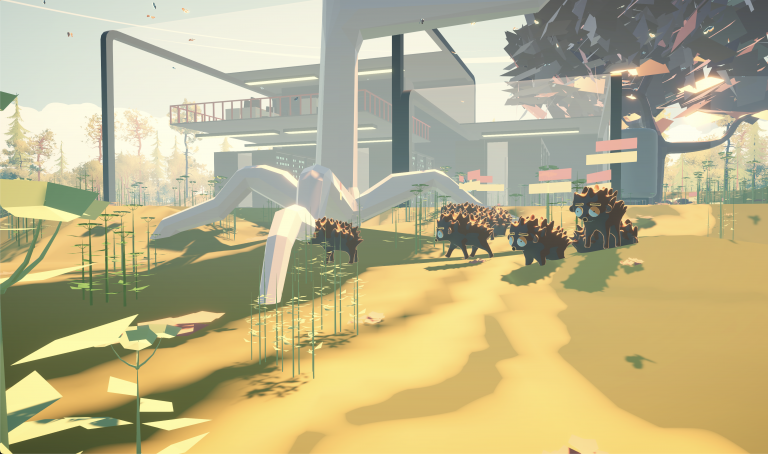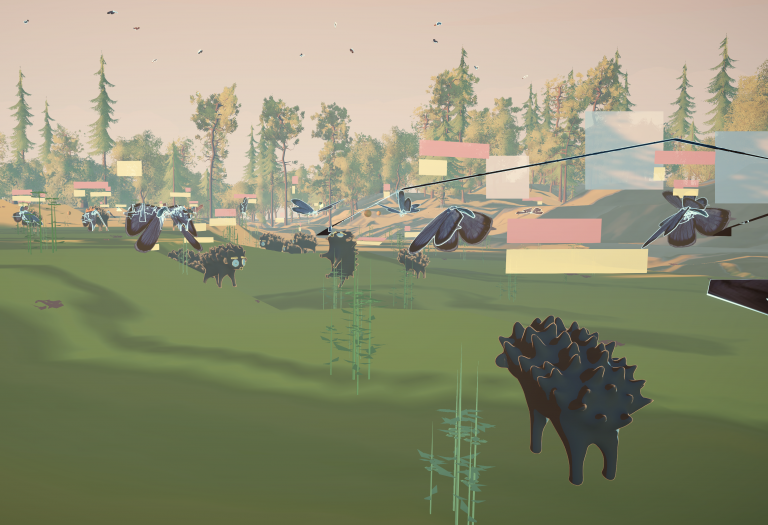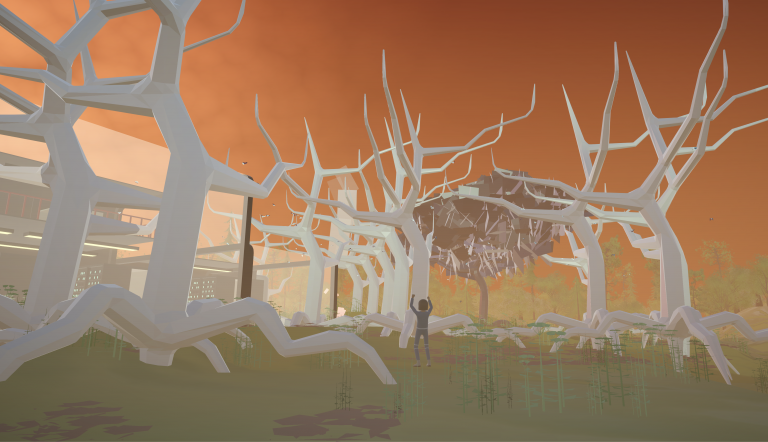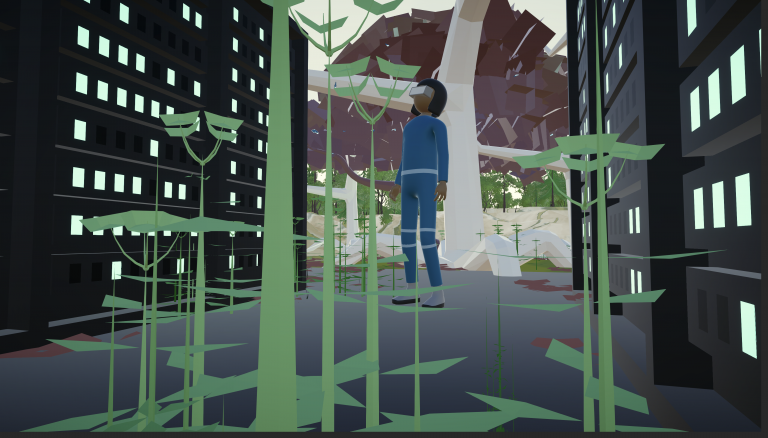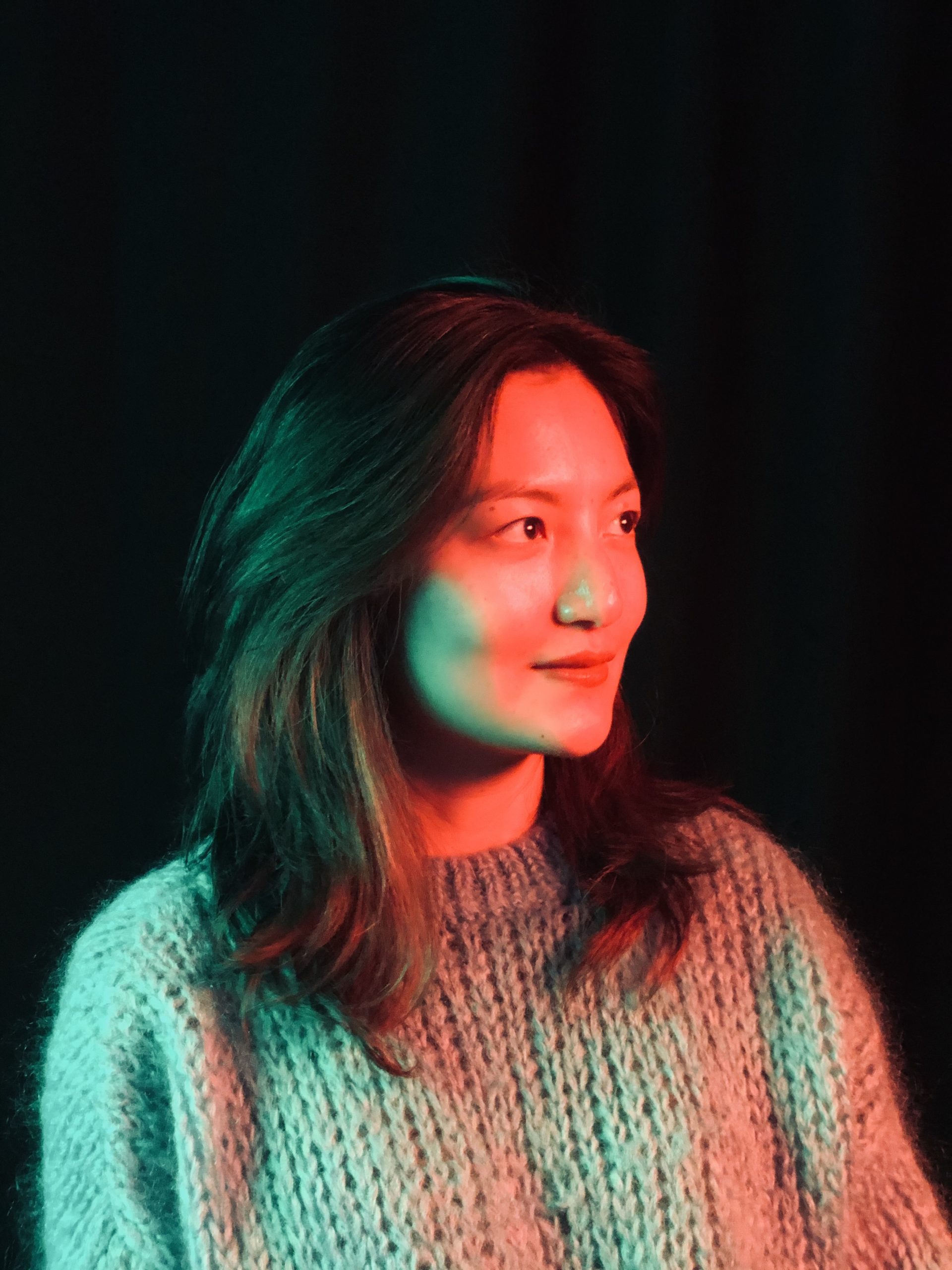 Xiaoyu (Iris) Qu (曲晓宇, b. 1993, China) is an artist, technol- ogist, and programmer based in Brooklyn, NY, working at the intersection of software engineering and new media art. With code as her primary medium, her works engage with the speculative, political, and poetic aspects of technology. Currently, she works on prototyping experiments at Google Research. Do AIs Dream of Climate Chaos started from her reflection on the entanglement of technology and nature and her role in speculating change as a tech worker.
(photo: Xinyu Li)
Credits 
Unity development / Technical artists
Alex Tianyou Wang, Easton Self 
Sound design / 3D modeling
Niles Fromm 
Workshop design and co-host
Chao Hui Tu 
Symbiotic AI Zine Design
Nicole Schwartz
Acknowledgments 
David Hecht and Sam Hart, organizers of the Cybernetics Library in New York and Berlin