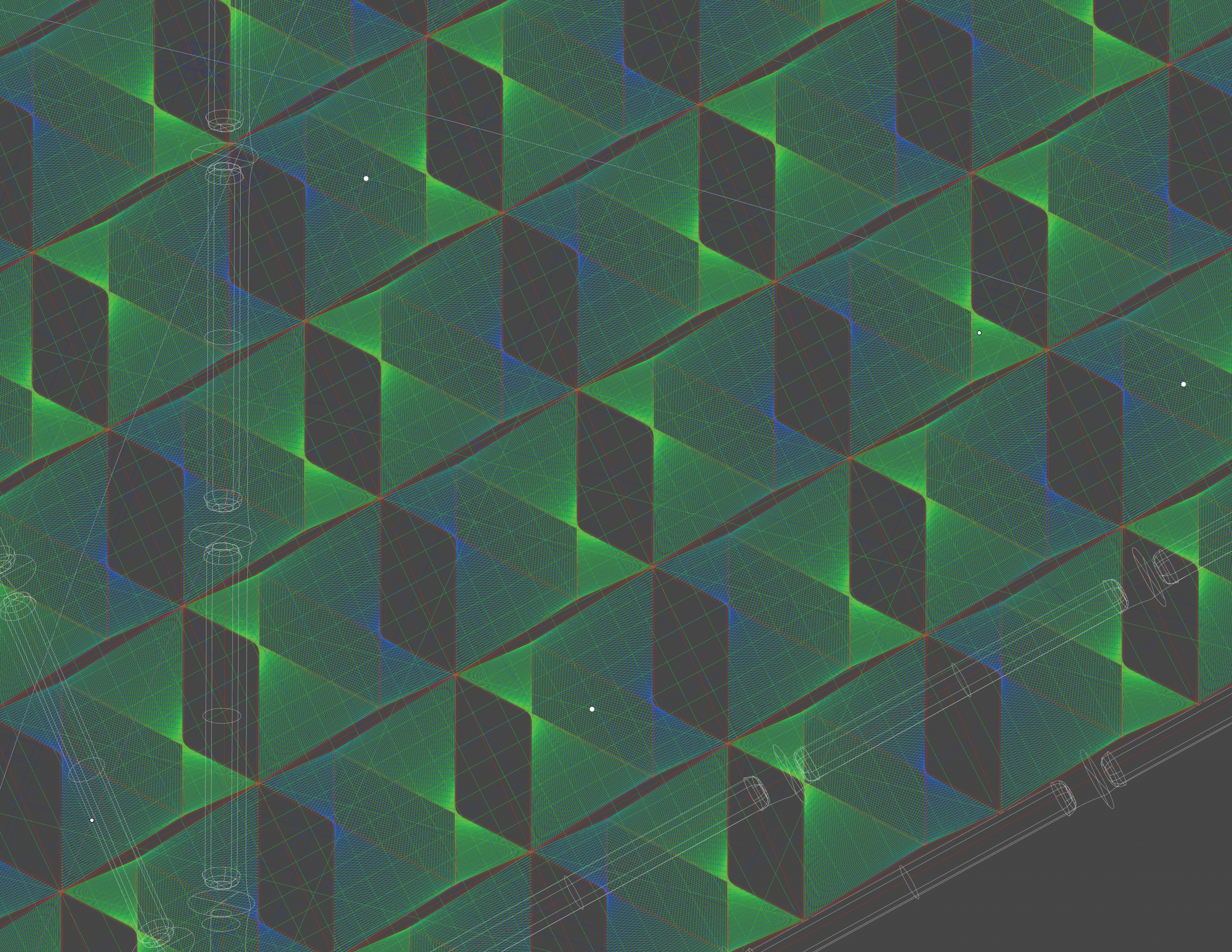 Habit@
Yasmine Abbas and DK Osseo-Asare
Habit@ is a lightweight para-structure or three-dimensional "skin" that modulates environmental ambiance ("spatial æffects") to create architectural atmospheres reflecting the many threads humans can weave between their consciousness and environment.
What drives the human? An enchanting place to inhabit. A habit@ in which bodies commune, "feel in close spiritual contact" with other humans and species, space, the environment, and the cosmos; a living skin-clothing that connects humans with their milieu. Habit@ is a multimedia installation that highlights the meanings of living architecture, an architecture that is built with others; kinetic, pliant, supple; made of biomaterials; experienced—inhabited—as a collective project that offers, in addition, an augmented perception of the surrounding world. Habit@ is a lattice onto which threads and stories can be woven, open to customization. It is conceived as a contribution to the open architecture project, Fufuzela.
(header photo: Screenshot, digital model, geometrical investigation of Habit@)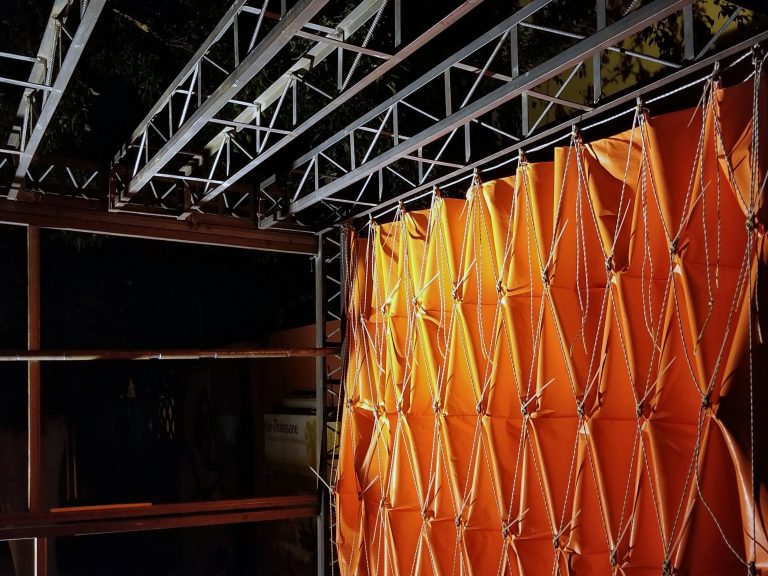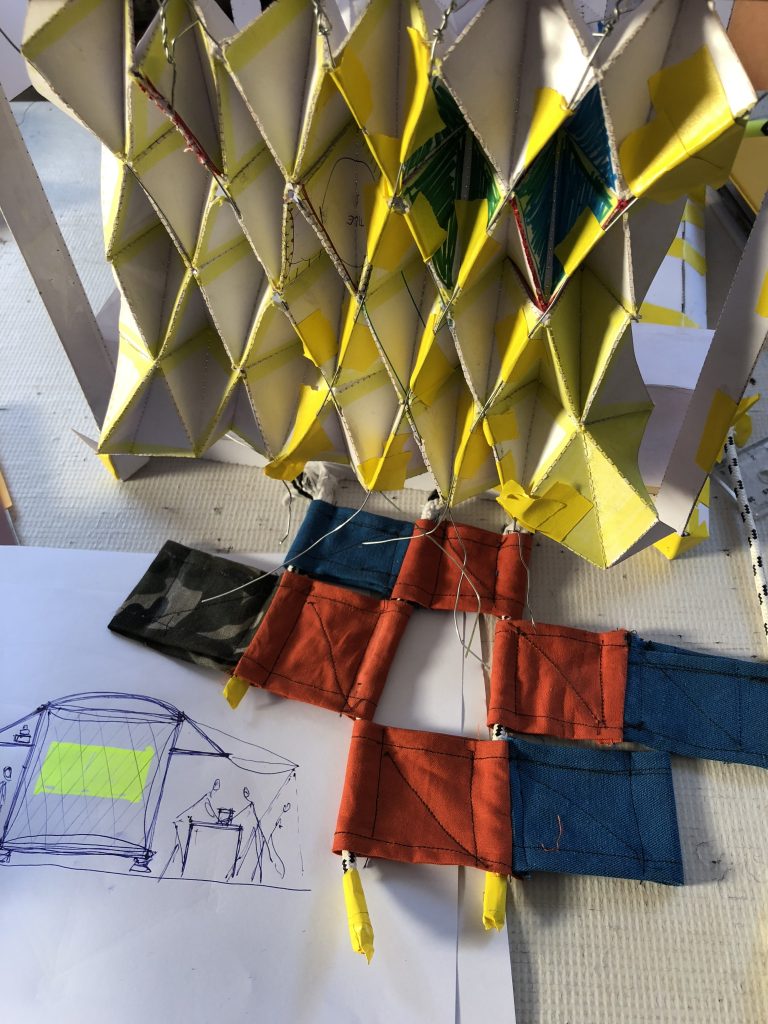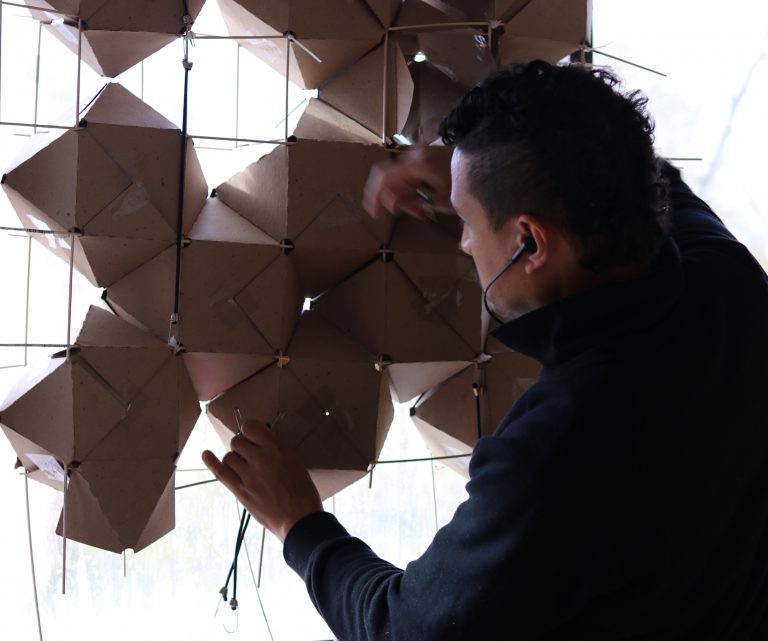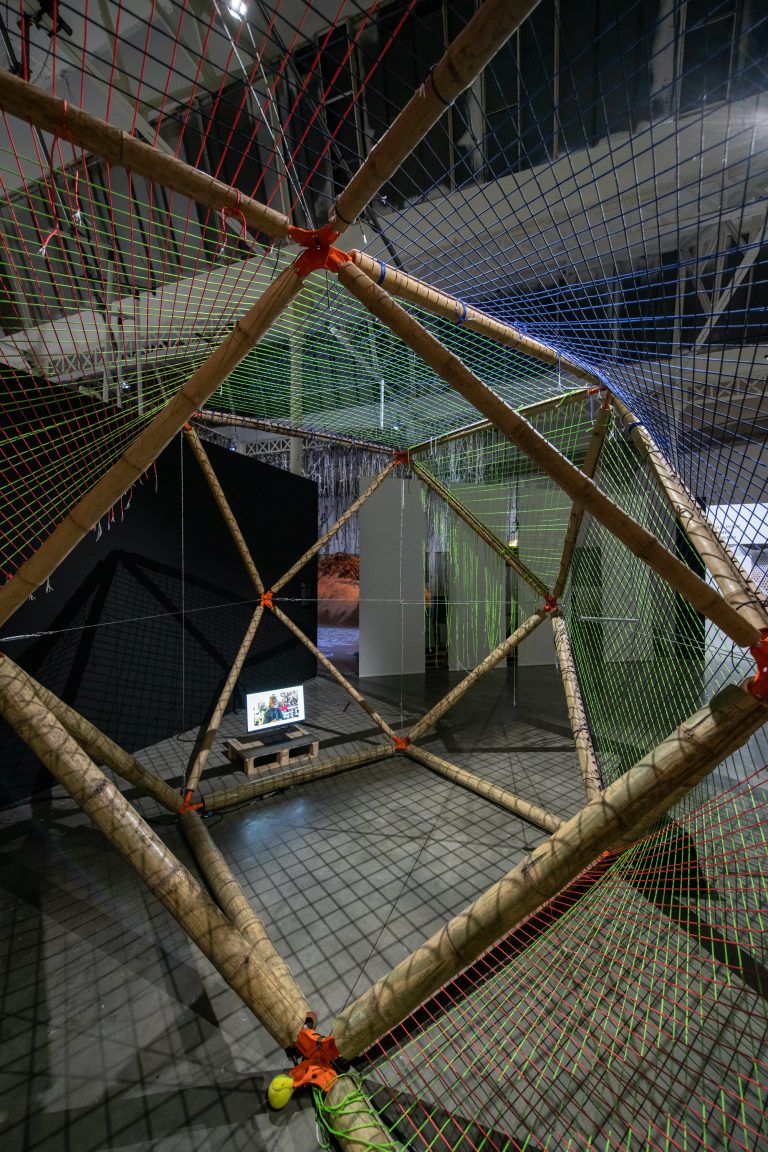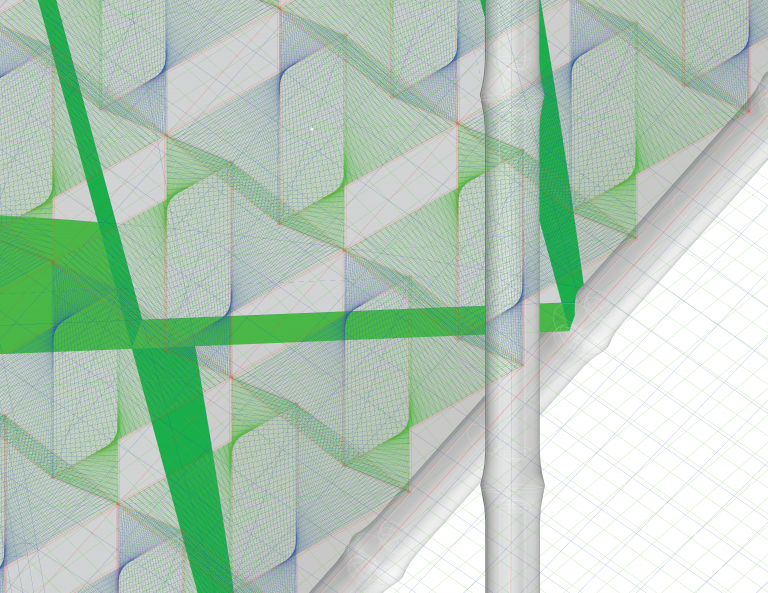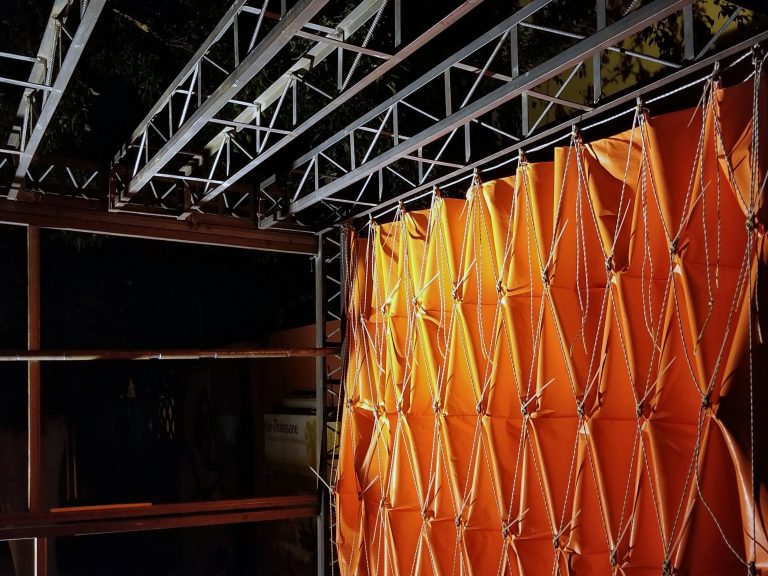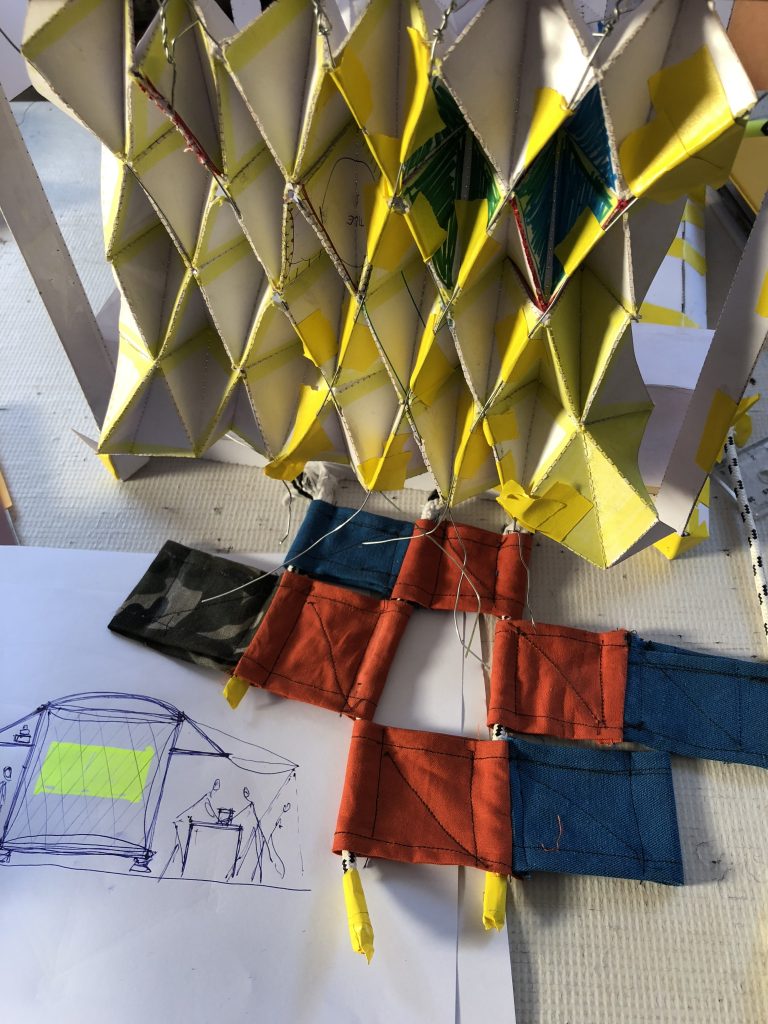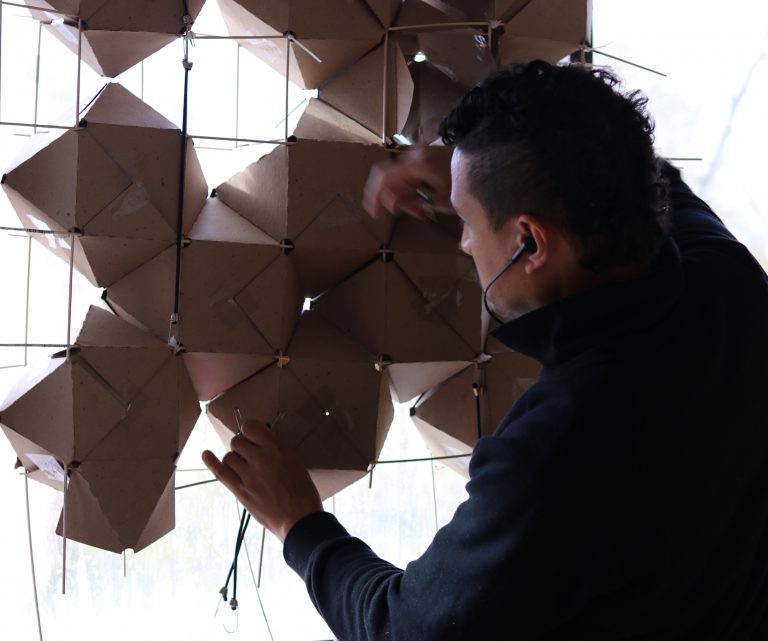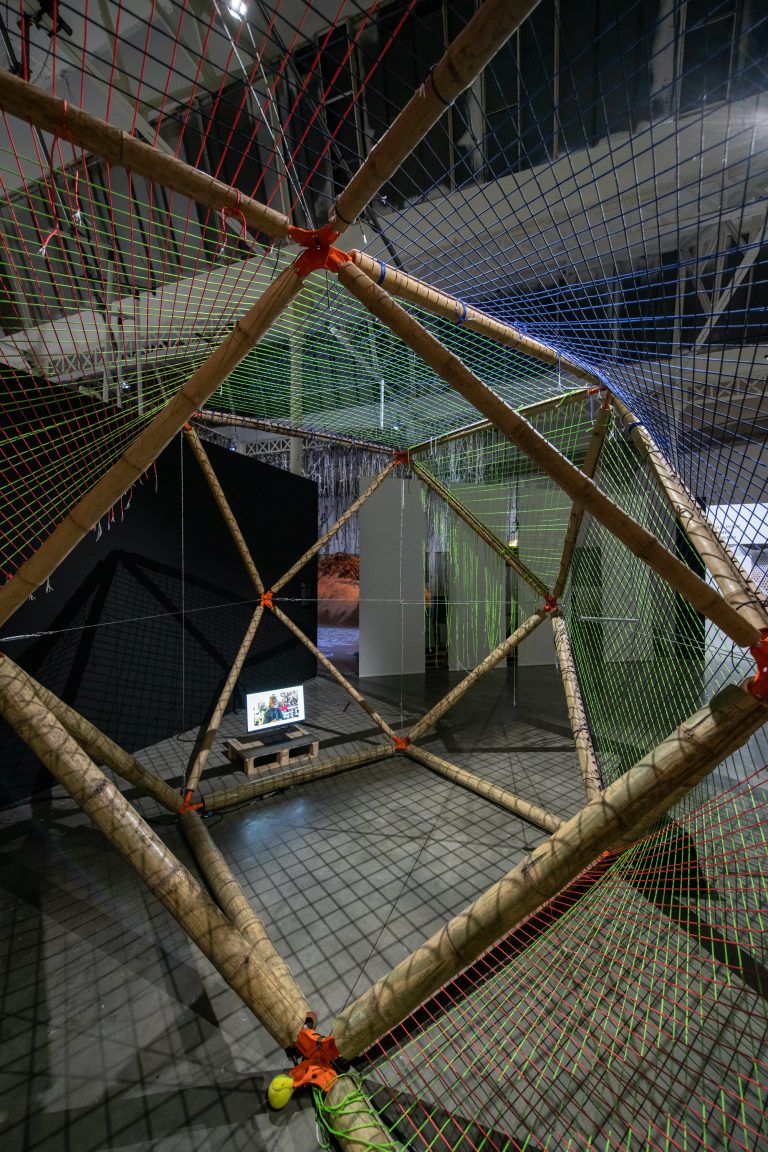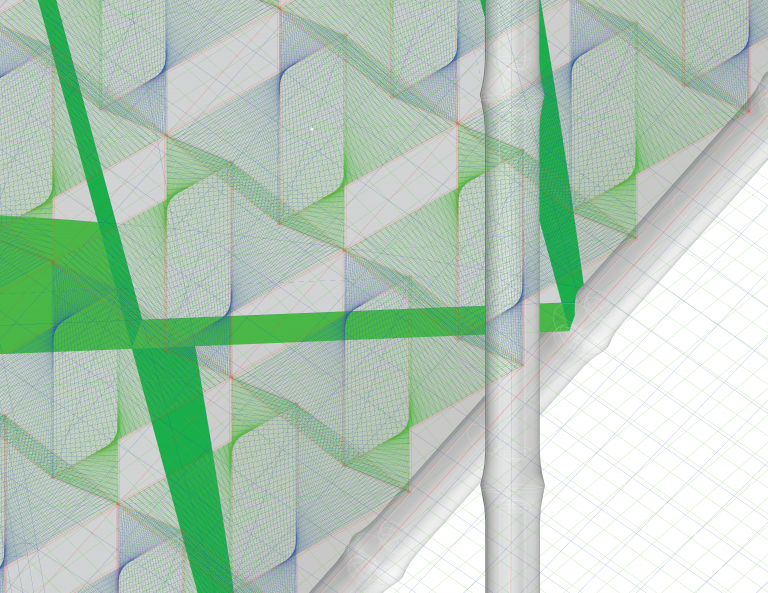 Dr. Yasmine Abbas is architecture and design faculty at the Pennsylvania State University. She is investigating the making of environments for living across contemporary conditions of expanded physical, digital, and mental mobilities. She has worked in multicultural environments employing design thinking methods to generate pan-urban intelligence and drive urban innovation. She co-founded the Agbogbloshie Makerspace Platform (AMP), winner of the Rockefeller Foundation's Centennial Innovation Challenge 2013, the 2017 SEED award for Public Interest Design, and Le Monde Urban Innovation Award — Citizen Engagement, Le Monde Cities (2020).
DK Osseo-Asare is principal of transatlantic architecture studio Low Design Office (LowDO), is an Architectural League of New York 2021 Emerging Voices award-winner, and assistant professor of architecture and engineering design at Pennsylvania State University where he directs the Humanitarian Materials Lab. He co-founded the pan-African open maker tech initiative Agbogbloshie Makerspace Platform (AMP) and led urban design for the Anam City and Koumbi City new town projects in Nigeria and Ghana. He is a TED Global Fellow and received his MArch. from Harvard GSD. His research explores material assemblies optimised for massively scalable radical resilience.
Project Credits
Design Lead
Yasmine Abbas, Dk Osseo-Asare
Technical Drawings
Dk Osseo-Asare, Mahan Motalebi, Tiffany Leung
Fabrication
Yasmine Abbas, Dk Osseo-Asare, Mahan Motalebi, Jamie Heilman, (DigiFab) 
Design Participation
Mia Fantasia, Luke Scanlon, Richard Sodeinde, John Martin, Dara Olumide
Acknowledgments
Pennsylvania State University Team, all participants and stakeholders to the Fufuzela development